One of the contestants seemingly is so concerned with her limited time with the realtor as she keeps interrupting his time with others and finally gets a kiss from the 'kissing bandit.'
Arie Luyendyk Jr. welcomed 2018 by embarking on a new journey to find love in season 22 of "
The Bachelor
". For the first time, the 36-year-old hunk met the 29 women vying for his love. The premiere episode, which aired on January 1 on ABC, also showed that Arie stayed true to his "kissing bandit" nickname.
The first episode of Arie's "The Bachelor" season started with an intro to the auto racing driver/realtor, including a highlight reel of his time on "
The Bachelorette
", on which
Emily Maynard
dumped him over Jef Holm. Later, the race for Arie's final rose officially started!
First up was Chelsea, a 29-year-old single mom from Maine. She seemingly would be one of the "villains" in this season as she opted to remain "mysterious" by not revealing that she's a single mom to Arie. Caroline, a 26-year-old real estate agent from Florida, followed it up. A professional photographer from Utah, 23-year-old Maquel, meanwhile, revealed that she's jealous of all the happy couples she had photographed during bridal and engagement shoots.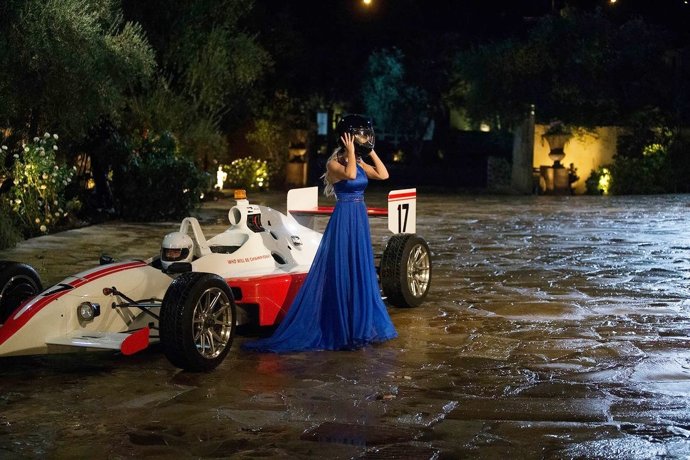 There was also Nysha, a 30-year-old orthopedic nurse and adrenalin junkie. Tia, a Weiner from Arkansas, gave Arie a little wiener, while Becca K. had Arie getting down on one knee for her. After Kendall, 26, who said she was never in a longer than a year, Bekah entered. It seemed like Arie enjoyed his time with her and was seen intrigued by her and her pixie cut.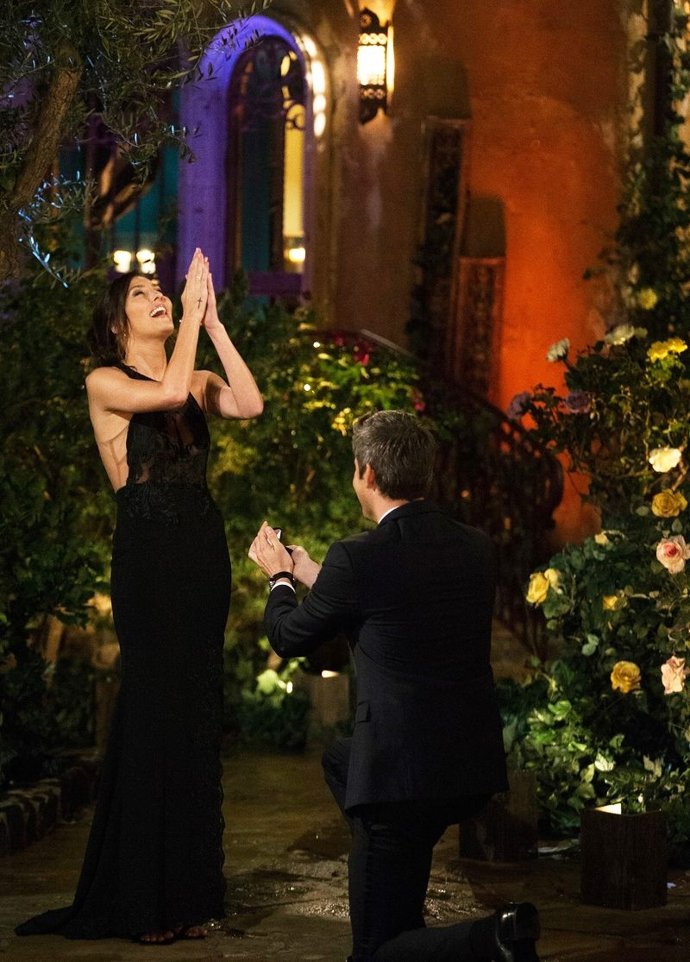 During his time on "The Bachelorette", Arie was nicknamed "kissing bandit", and that was not for no reason. On the first night alone, he sneaked a kiss from Brittany T., who surprised him with a miniature car race in the driveway. That was not the only kiss he had that night. Arie truly lived up to his nickname as she kissed Chelsea, who interrupted his time with health and fitness coach Krystal.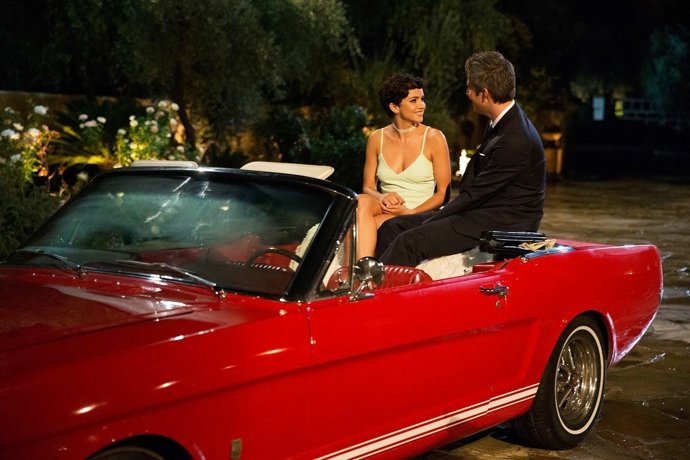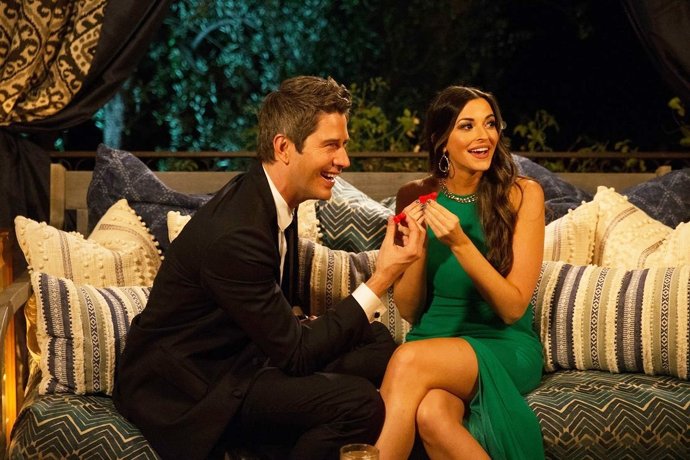 All the 29 women tried their best to give best impression to Arie, but only some of them would get his roses. At the first rose ceremony, Arie decided to give his first impression rose to Chelsea while the rest of the roses were given to Becca K., Marikh, Kendall, Lauren G., Krystal, Bekah, Lauren S., Seinne, Caroline, Brittany T., Bibiana, Annaliese, Jenna, Valerie, Jacqueline, Jenny, Lauren B., Ashley, Tia and Maque. With that, Alison, Amber, Bri, Brittane J., Jessica, Nysha, Olivia and Lauren J. were eliminated.