The three co-stars were spotted filming a scene, where they were caught in a heavy downpour, for the 4-time Oscar winner's latest project on Wednesday, October 18 in New York City.
Filming on
Woody Allen
's latest project kicked off last month in New York City, and a batch of new set photos have made their way out online. Taken from the Manhattan set on Wednesday, October 18, the photos showed
Jude Law
,
Elle Fanning
and
Rebecca Hall
filming scenes together.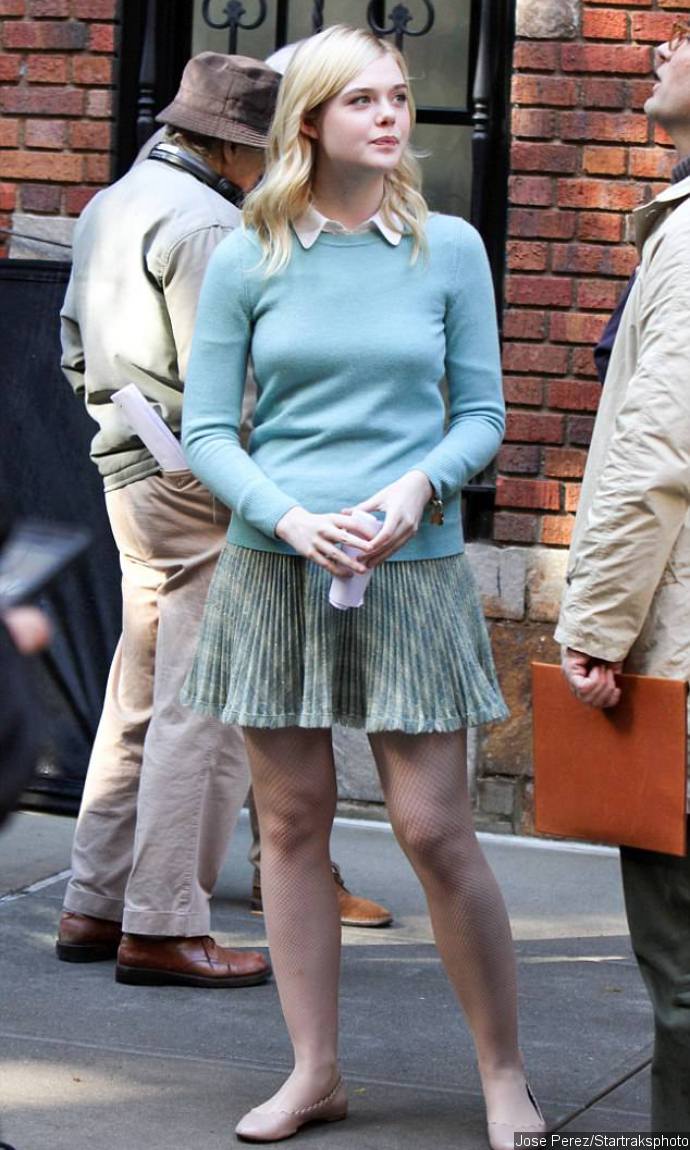 Jude and Elle were first seen walking and talking on the streets. Looking comfy in her sweater and miniskirt, the 19-year-old actress shot several scenes together with the 44-year-old actor, who looked smart in a cream coat over a beige sweater and green pants. 81-year-old Woody was seen giving the duo directions.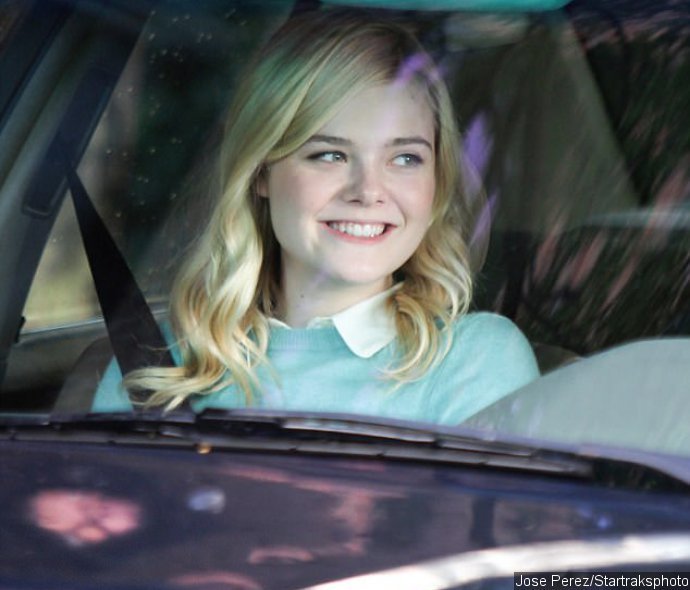 The two stars were later seen filming another scene where they got
caught in a heavy downpour
as they appeared to try to get into a yellow cab. They got completely soaked, before their co-star Rebecca joined them. Emerging in a yellow rain coat with an umbrella in her hand, the 35-year-old actress could be seen yelling at the two.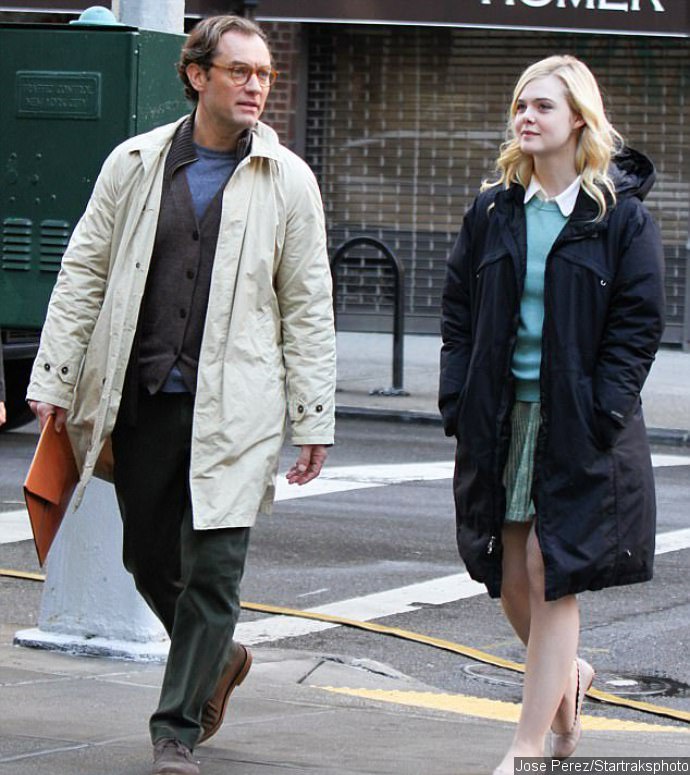 In Woody's upcoming film, Elle is also joined by the likes of singer
Selena Gomez
,
Timothee Chalamet
,
Liev Schreiber
,
Diego Luna
and model
Suki Waterhouse
among others. As the famed filmmaker is notoriously secretive about his work, little is known about the yet-to-be-titled film, which is expected to arrive in theaters across the nation sometime next year.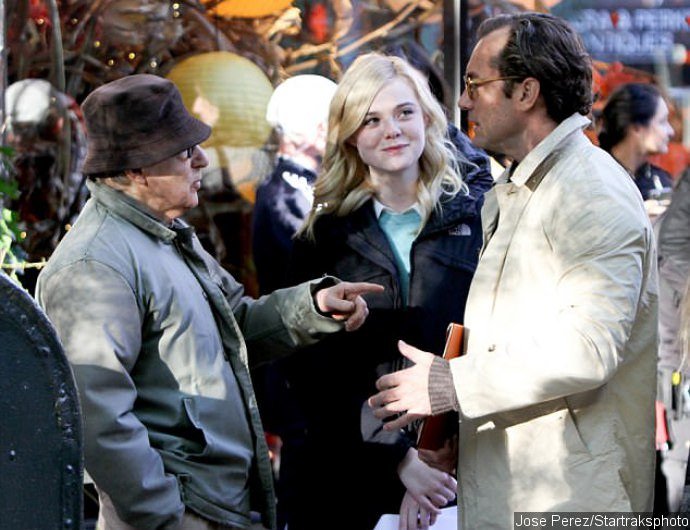 In a recent interview with
Vanity Fair
, Elle dished on what it's like to work on a Woody Allen film. "For [Woody Allen] films, it's such a whole new experience. His crew picks up the cast in these giant vans that come up to your apartment in New York," the "
Maleficent
" actress told the publication.
"Sometimes you're the only person getting in the van," she continued, adding, "The first time Timothee was in the van, we spent the first 25 minutes talking to each other."