One of the photos sees Reed Strucker showing Polaris, whose hands are cuffed and chained to the floor, a sheet of paper which most likely contains her profile.
Ahead of its series premiere, "
The Gifted
" has released a slew of new photos of its first episode titled "eXposed". Featured in the newly-released photos are Lorna Dane a.k.a. Polaris (
Emma Dumont
), who is trapped in a transparent prison-like room.
The photos feature Polaris, a mutant with magnetic powers, having her hands cuffed and chained to the floor. Donning an orange prison uniform, the daughter of Magneto is seen standing inside the room.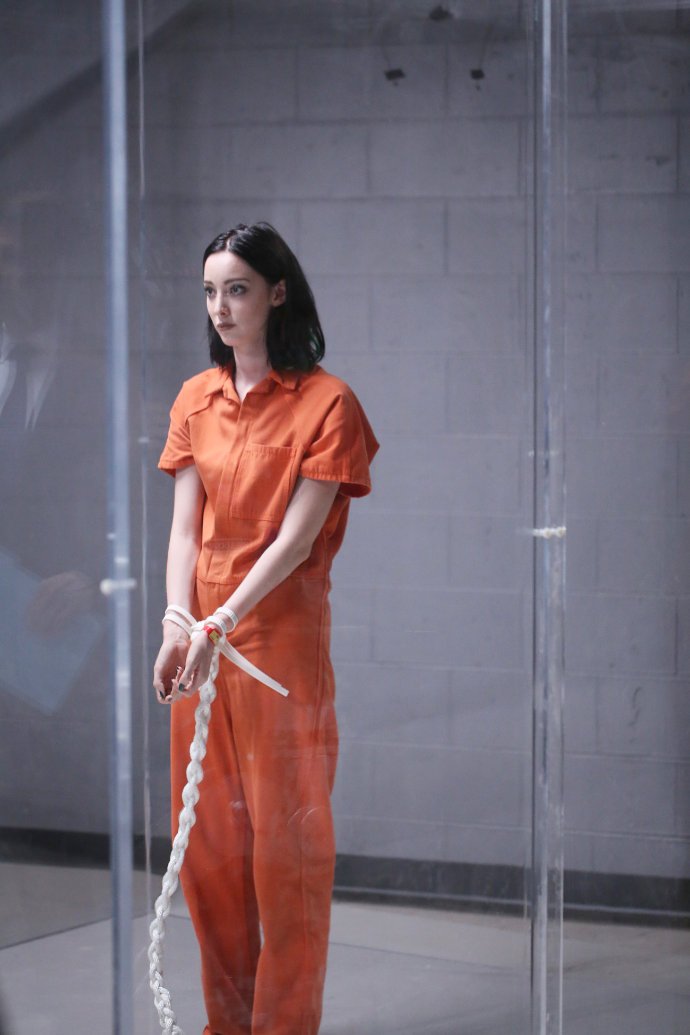 Reed Strucker (
Stephen Moyer
), the father of Andy and Lauren Strucker, is featured standing outside the room. The photos are seemingly taken at the Sentinel Service Mutant Testing Center, a place where Reed works before learning that his children are developing mutant powers.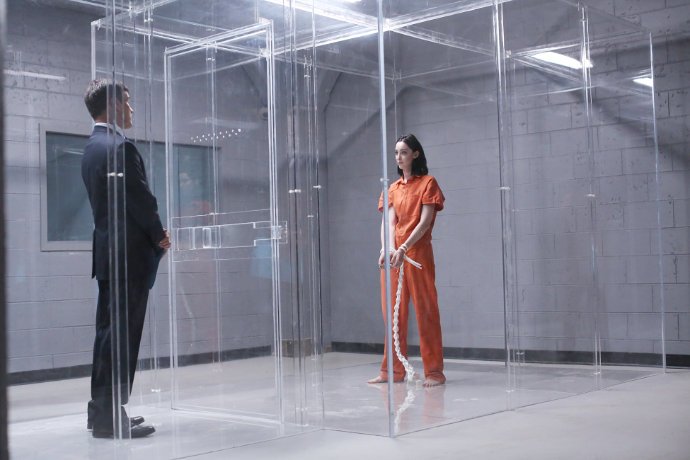 Another photo gives a better look at the two characters. Reed is showing Polaris a sheet of paper, most likely containing her profile. Back in
the first trailer
, Reed can be seen talking to Polaris, who is trapped in a plastic prison, before she escapes the place and joins Eclipse (Sean Teale) and other hiding mutants.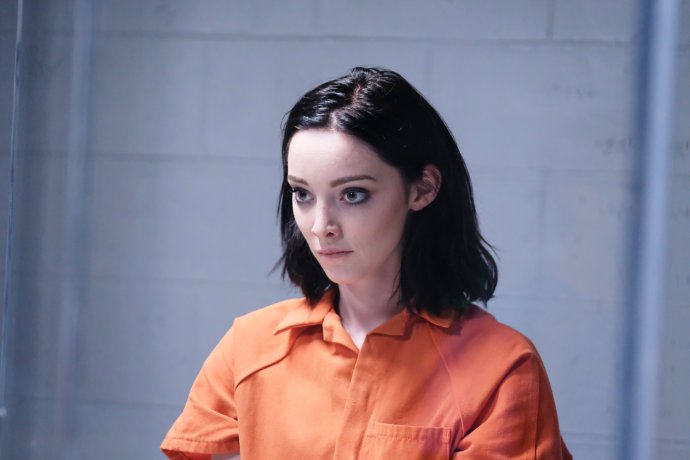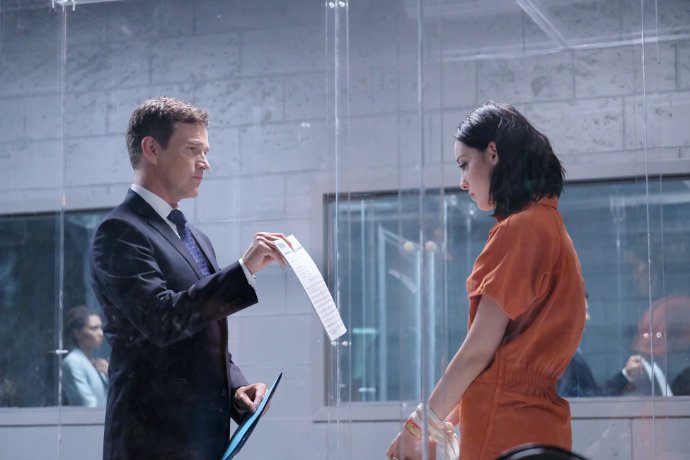 Directed by Bryan Singer, "The Gifted" follows a human couple, Reed and Caitlyn Stucker (
Amy Acker
), who discover that their children are mutants. They are later forced to go on the run from the government, joining an underground network of mutants and must fight for their survival.
Natalie Alyn Lind
and Percy Hynes White star as Reed and Caitlyn's mutant kids, Lauren and Andy respectively.
The cast also include
Jamie Chung
as Blink,
Blair Redford
as Thunderbird and Coby Bell as Agent Turner. Matt Nix ("
Burn Notice
") serves as showrunner, writer as well as executive producer alongside Bryan. Also executive producing are Lauren Shuler Donner, Simon Kinberg, Marvel Television's Jeph Loeb and Jim Chory.
"The Gifted" will premiere on Monday, October 2 at 9 P.M. on FOX.