Get sneak peeks of the first encounter between the main characters on the upcoming drama series when Jong Suk's Jung Jae Chan moves to Nam Hong Joo's (Suzy) neighborhood.
As it's getting closer to its premiere date, more sneak peeks of "While You Were Sleeping" have been released. New photos of the upcoming drama series have recently been unveiled, teasing the first meeting between the two major characters, played by Suzy and Lee Jong Suk.
In one of the photos, Jong Suk's Jung Jae Chan stands near a truck which carries a lot of boxes. Two men are seen unloading boxes from the back of the truck. In another image, Jae Chan carries a plate of rice cake.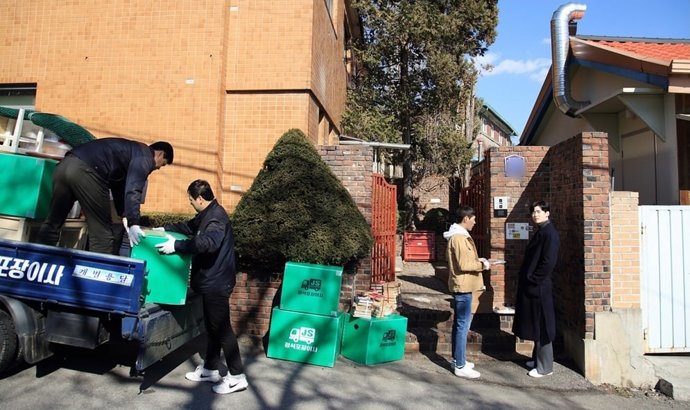 After moving to a new home together, Jae Chan is convinced by his younger brother to give rice cakes to their neighbors as a first greeting. The house across the street turns out to be Suzy's Nam Hong Joo's home.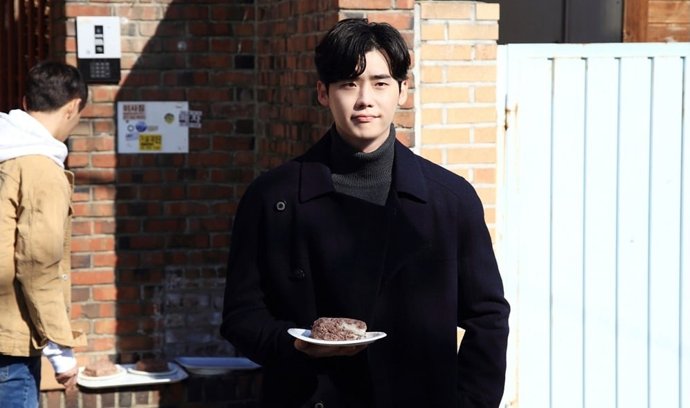 Meanwhile, Hong Joo is cautiously watching through a window while holding a drumstick as her new neighbors move in. Her mother, on the other hand, shows excitement for the two young guys.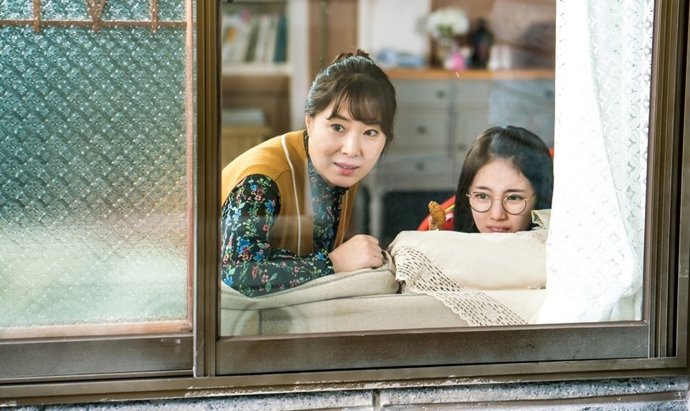 According to a source from the drama, "there is a big secret involved in the first meeting of the two neighbors. Find out through the broadcast if Jae Chan will be able to give rice cakes to Hong Joo and what the secret behind their first meeting is."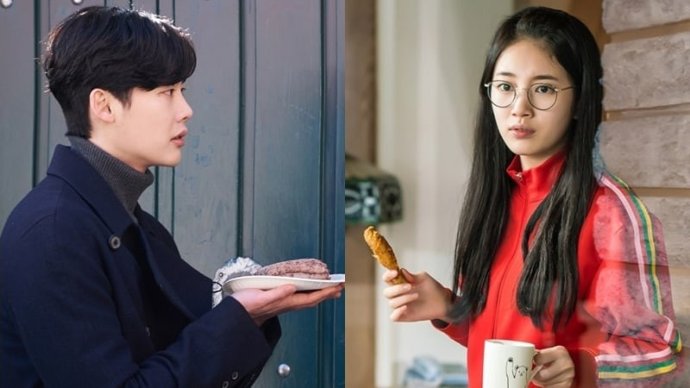 A poster of "While You Were Sleeping" was recently also shared, showing Suzy who rocks short hair sharing an embrace with Jong Suk. They close their eyes as if they're going to kiss. "I saw you in my dreams," so reads the caption.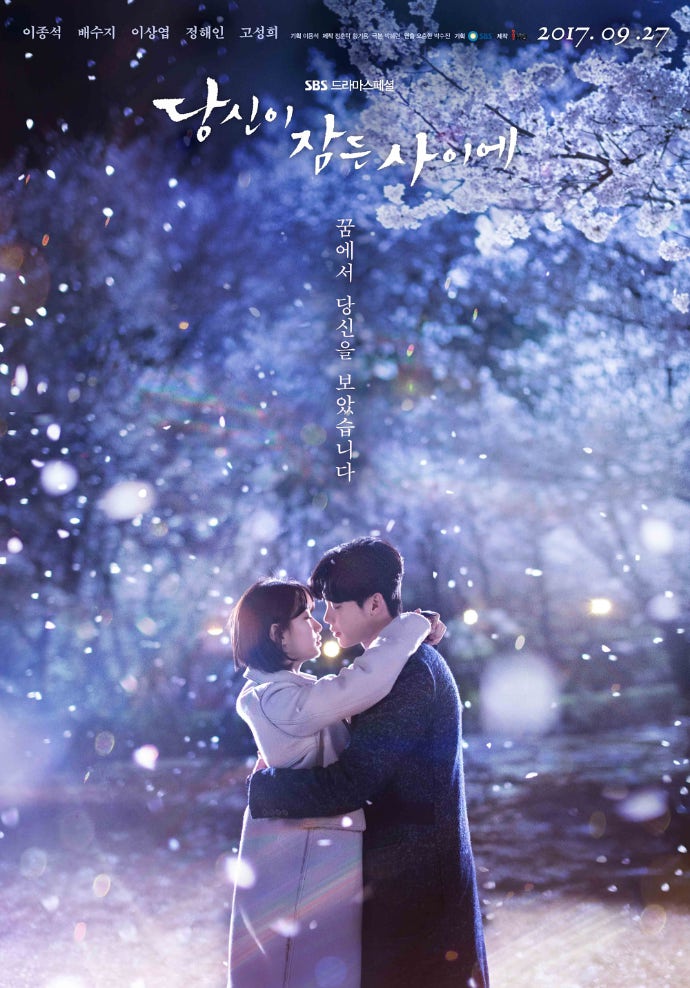 On "While You Were Sleeping", Suzy plays an ordinary young woman named Nam Hong Joo who helps her mother in running a restaurant. She can see unfortunate events in her dreams. Jong Suk plays a young prosecutor, Jae Chan, who does everything he can to prevent Hong Joo's dreams from coming true.
It will air its first episode on September 27 on SBS. The series marks one of Jong Suk's last projects before he enlists in military, which is reported to take place in late 2017 or early 2018.