Donning a bright blue romper, the 'Crazy' songstress was seen walking hand-in-hand with her hunky boyfriend at the happiest place on earth over the weekend.
Britney Spears
and boyfriend Sam Asghari enjoyed a happy family time at Disneyland over the weekend. Joined by the global pop star's kids, the pair were looking so loved up while celebrating Britney's sons Jayden and Sean's upcoming birthdays.
The "Toxic" hitmaker stunned in a bright blue romper. She had her hair styled in a messy bun while wearing big shades to complete her look. The 35-year-old songstress was seen walking hand-in-hand with her hunky boyfriend, who looked casual in a khaki T-shirt and black pants.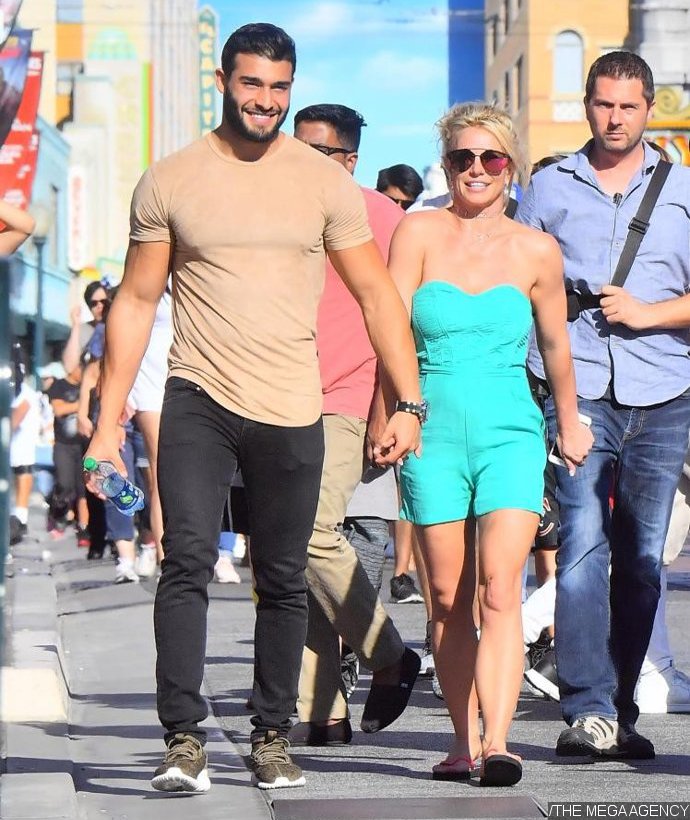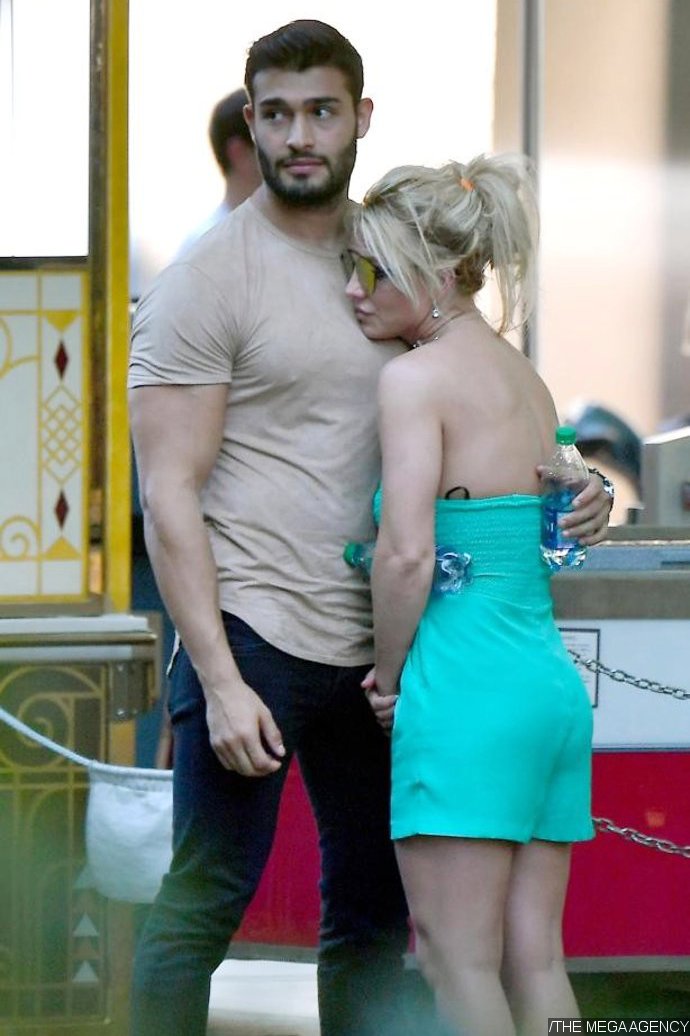 The pair looked totally cute and smitten with each other as one photo saw Britney adorably resting her head on Sam's firm pecks. Sam, meanwhile, put her arm around the mother-of-two.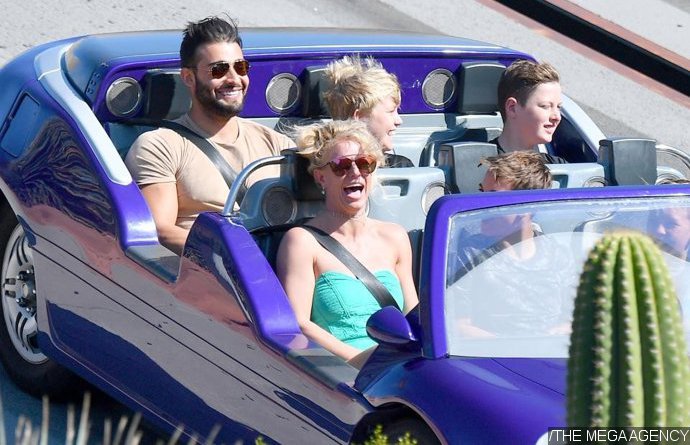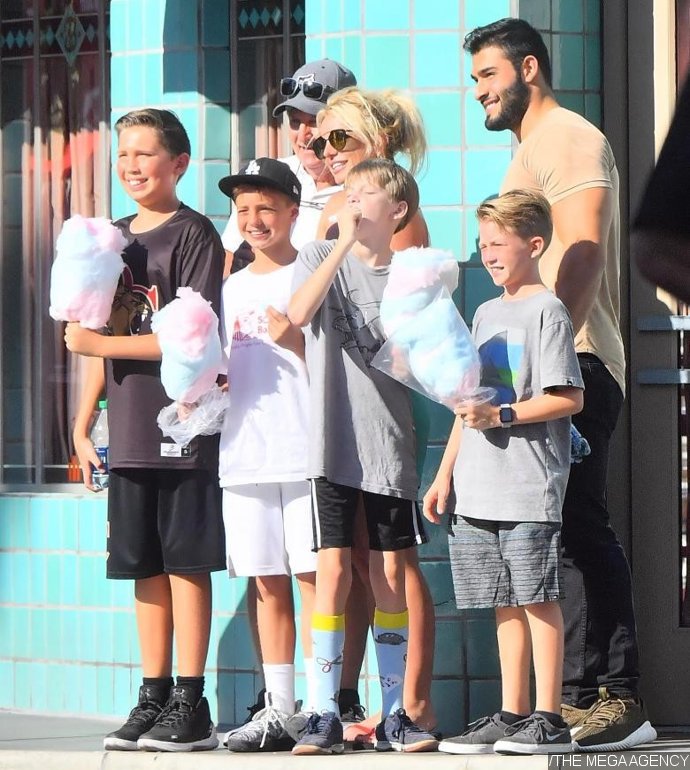 Britney and Sam also took the kids to a thrilling ride at the happiest place on earth. Sam, who sat at the back seat, totally enjoyed the ride, as much as the kids did. Britney, however, looked half-scared and half-excited as she appeared to be screaming. Another photo featured the kids getting giant candy floss.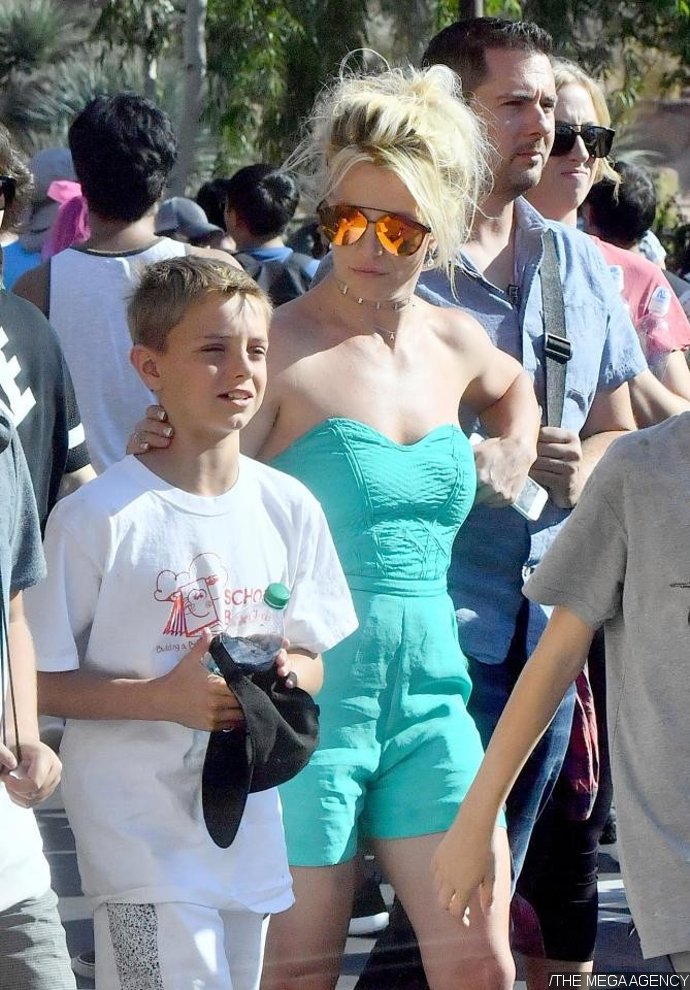 Britney shared a snap of her and Sam looking adorable together. She simply captioned the photo, "(star emojis) @disneyland." A fan gushed, "You are looking sooo fantastic queen." Another added, "sam must be lucky to be with you. you are the best." Meanwhile, @gloriousmagazin3 simply wrote, "cute couple , keep it up Britney."
The proud mom also took to her Instagram account to share a photo of her kids during the outing. "So much fun celebrating the boys' birthdays at @disneyland yesterday!!!" so she wrote in the caption. Jayden turned 10 years old on September 10, while Sean is turning 11 years old on September 14.