The model joins the Marines in Detroit, Michigan to work out to promote the upcoming Marine Week celebration in the city.
Kate Upton
broke a sweat with U.S. Marines in Detroit, Michigan for a good cause. The model took part in a hard workout with the Marines to raise awareness for Detroit Marine Week, a week-long event honoring the Marine Corps and their families through more than 80 community outreach activities throughout metro Detroit.
The 25-year-old beauty struggled a bit to complete the training routine that involved a series of aerobic exercises and running. She collapsed to the grass in an exhausted embrace with a fellow workout participant as her fiance, Detroit Tigers pitcher Justin Verlander, watched from afar.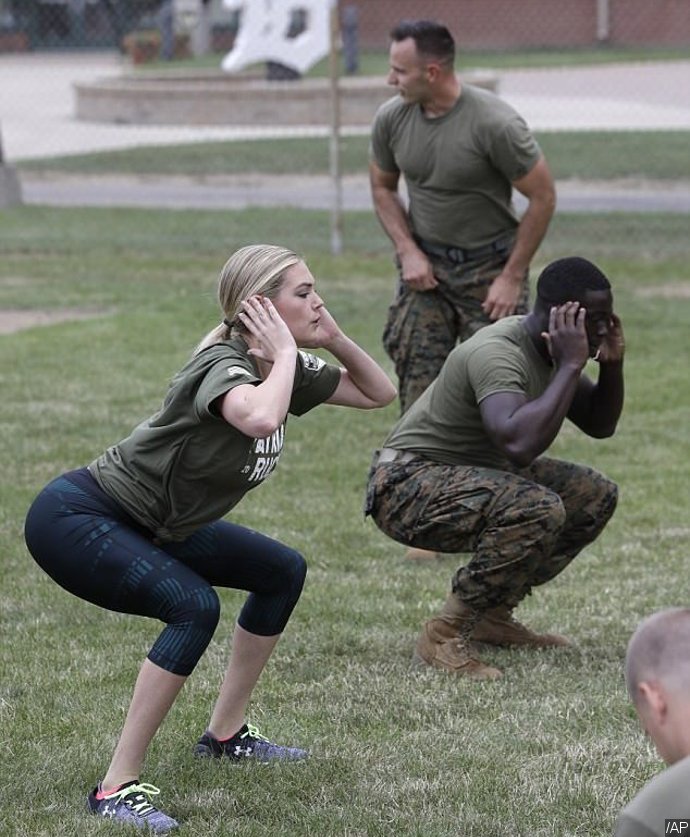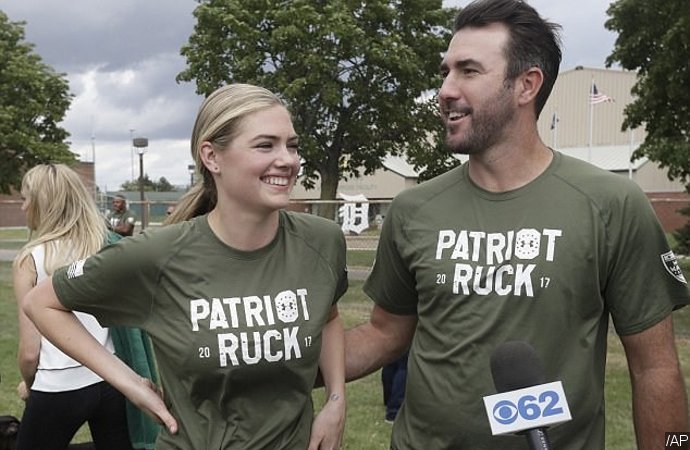 Kate joined Tigers players' wives and significant others in the grueling workout led by Gunnery Sgt. Sara Pacheco, a Marine Corps fitness instructor, at Wayne State University's athletic complex. Kate was on hand to promote the upcoming Patriot Ruck, held by the foundation Wins For Warriors during Marine Week.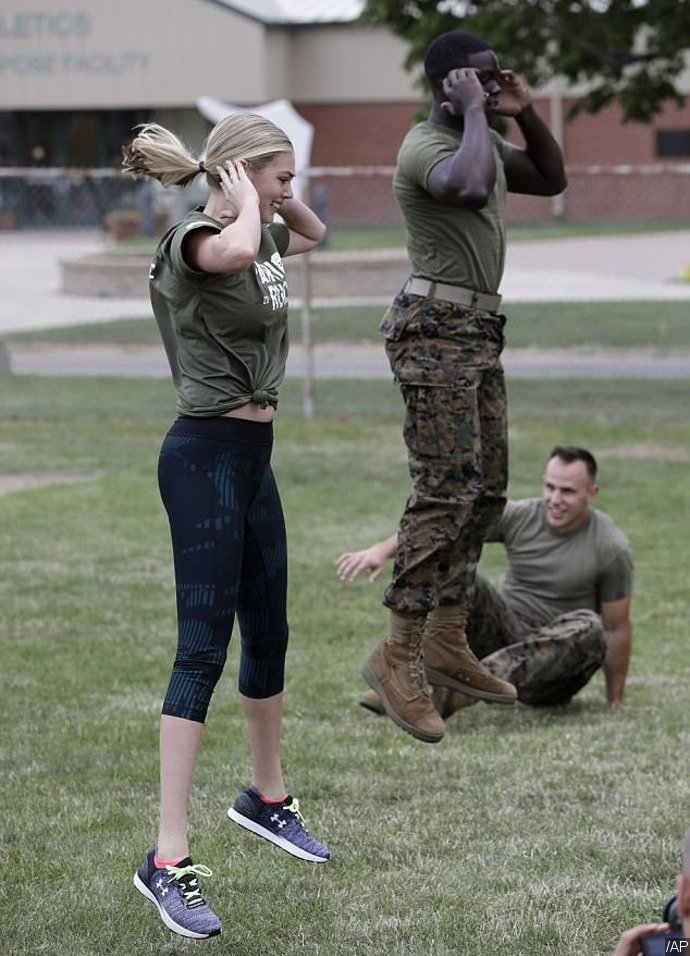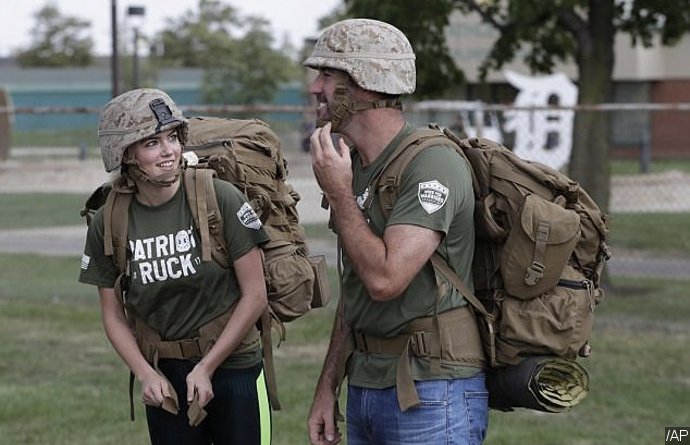 The Wins for Warriors charity, founded by Kate's fiance Justin, supports military service members and their families. The Patriot Ruck will take place September 9 in Detroit.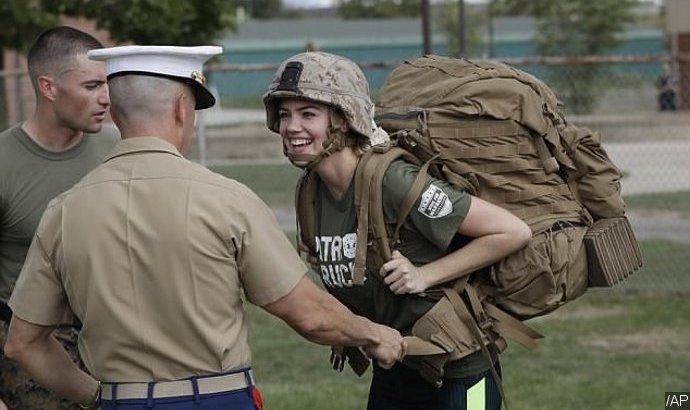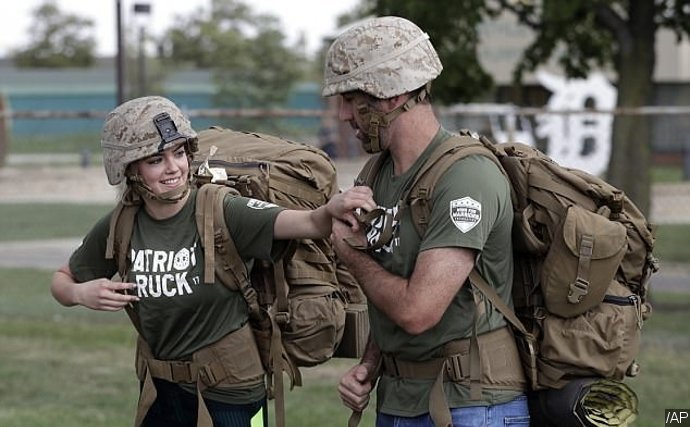 "It was (a) very hard workout," Kate admitted after completing the exercise. "I knew it was going to be hard. The Marines are very tough." She added, "I love doing things like this, because welcoming the military back home and showing them how much you appreciate them by welcoming them into the community is a great thing to do, and we're really excited that the Marines chose Detroit to come [to] this year."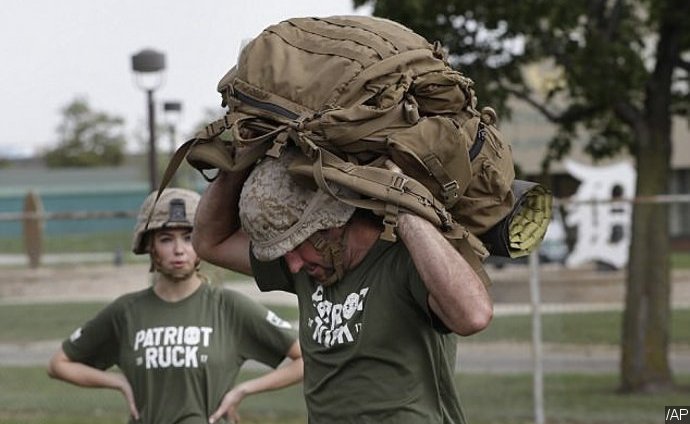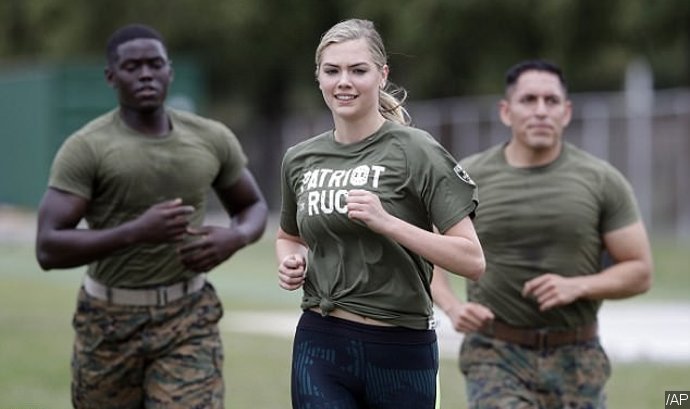 Justin was proud of his fiancee for her efforts to support his charity. "I think it's easy to show your support with words. I think going out there and doing that workout I think really shows how much she supports (the military)," he said.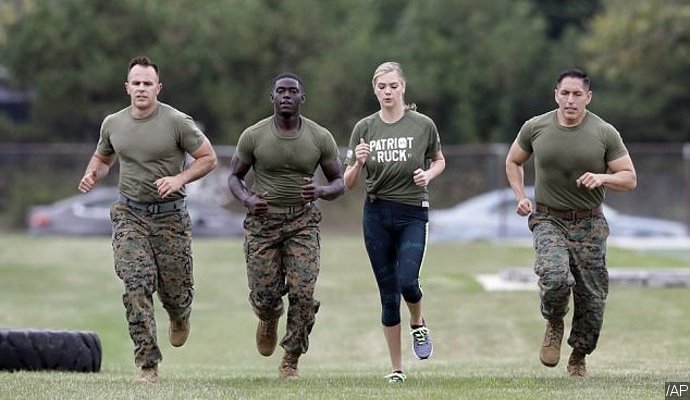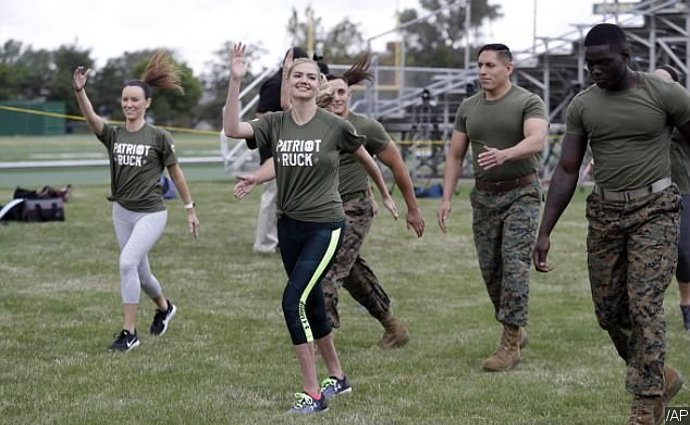 Kate opted for minimal makeup for the workout. Donning a T-shirt to promote the Patriot Ruck paired with spandex bottoms that flaunted her curves, she tied her blonde locks back in a ponytail.