Watch out for festival winners, a Christopher Nolan film and a sequel to popular YA novel adaptation this month.
With Halloween passing its period, moviegoers are looking forward to films released during Thanksgiving. This year's batch presents themselves as rather highly-anticipated with a Christopher Nolan sci-fi movie and a sequel to YA adult novel adaptation on schedule for November release.
Nolan's "
Interstellar
" has been the talk of the town since it was announced in January 2013, particularly for its secretive elements and Nolan's reputation. "
The Hunger Games: Mockingjay, Part 1
" is the beginning of the end. Besides being part of a successful franchise, the film will be a great reminder of the late
Philip Seymour Hoffman
.
Families, too, will have plenty of reasons to go to theaters this month with the release of Disney's latest animation "
Big Hero 6
", which is deemed the best animation of the year. There are also a trip down the memory lane with "Dumb and Dumber" and "
Horrible Bosses
" sequels.
But what to look forward to are actually the serious flicks. Many films released during Thanksgiving traditionally end up in Oscars list because some of them have done tremendously well at film festivals. "
The Theory of Everything
", "
Foxcatcher
" and "
The Imitation Game
" are the noteworthy ones.
Interstellar
Release Date: November 7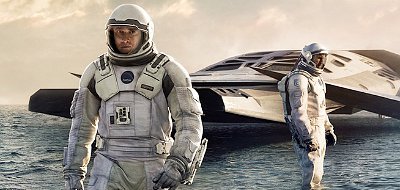 Christopher Nolan notoriously keeps his work mysterious until it is the proper time to promote the film. He did just so with his latest project "
Interstellar
" which came exploding this fall with its trailers that take viewers beyond imagination. Nolan had just emerged from the success of "
The Dark Knight
" when "Interstellar" was announced and
Matthew McConaughey
was also fresh from completing his Oscar-winning role in "
Dallas Buyers Club
". The timing was right to get the movie its necessary buzz as one of the most anticipated films of 2014. Focusing on a group of explorers, the sci-fi flick chronicles their effort in surpassing the limitations on human space travel and conquering the vast distances involved in an interstellar voyage.
Big Hero 6
Release Date: November 7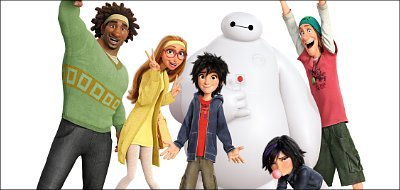 Marvel and Disney Animation take what they are known best and combine them in "
Big Hero 6
". Co-director Don Hall said, "...We'd combine those epic action scenes that the Marvel comic books do so well with the humor and heart that Disney Animation is known for." The action comedy adventure follows brilliant robotics prodigy Hiro Hamada, who finds himself in the grips of a criminal plot that threatens to destroy the fast-paced, high-tech city of San Fransokyo. The filmmakers went up the length in making the movie over two years including using 55,000-core supercomputer spread across four geographic locations. The result is not disappointing. The pic has been gathering early buzz from online journalists and film critics with some of them calling it the best animation of the year.
The Theory of Everything
Release Date: November 7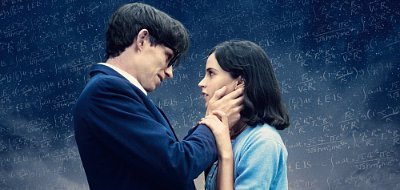 Very rare that a biopic is released while the subject is still alive. But Stephen Hawking was nothing but supportive of "
The Theory of Everything
" after reading the script, to the point that he visited the set a few times and offered his robotic voice for use in the film. The pic is made to expose the astrophysicist's personal life and to honor his great contribution to the world of science. "Nine of 10 people think he's American. Most people think he was born disabled. They don't know he was married and has three kids. There's a lot of news to break with this film," said screenwriter Anthony McCarten. The movie is based on a memoir written by Jane Wilde a.k.a. Mrs. Hawking who stood by him through the thick and thin until their divorce. It focuses on the couple's early years while he was still an active and healthy young man on the verge of a breakthrough and his findings of ALS.
Dumb and Dumber To
Release Date: November 14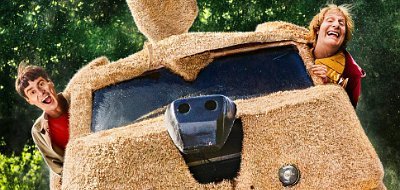 It was the case of fond memory that eventually made "
Dumb and Dumber To
" happen.
Jim Carrey
's mind flew to the time he filmed the 1994 movie that helped launch his career, and knew right away what he wanted to do next. It just so happened that his co-star
Jeff Daniels
and the Farrelly brothers were on the same boat. "There's been a constant feeling of, 'Why isn't anyone making this movie?' It got done despite a whole lot of cowardice all the way around," Carrey said. A PG-13 like the original film, the sequel will follow Lloyd and Harry who look exactly like they were 20 years ago, just older. They embark on a road trip to locate a child Harry never knew he had. "We didn't want this to be 'Dumb and Dumber Lite'," Peter Farrelly explained. "We wanted it to be as good as the first movie. Our goal is that after you see both movies and a couple of years have passed, they will blur together."
Foxcatcher
Release Date: November 14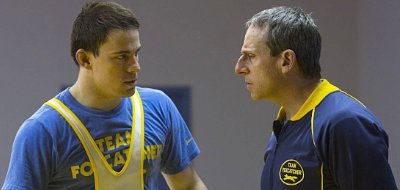 Take two comic men and partner them up in a serious drama.
Channing Tatum
went from a dancer to a comedy actor to an action star and now a possible Oscar contender. Opposite him is
Steve Carell
who is distance away from his aggravating yet lovable Michael Scott in "
The Office
". Both of them are pushed to the limit for the roles based on the true story of Olympic Wrestling Champion brothers Mark Schultz and Dave Schultz, and their relationship with the eccentric John du Pont. "When you're in that kind of a movie, it doesn't matter if you're hurt or not," Tatum said about portraying Mark. "
Foxcatcher
" has been lauded in film festivals including the Toronto International Film Festival and the more recent NY Film Festival. Bennett Miller himself earned the prestigious Palme d'Or nomination at Cannes Film Festival earlier this year for directing the film.
The Homesman
Release Date: November 14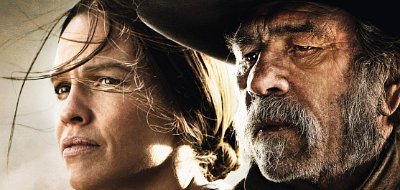 Tommy Lee Jones
made "
The Homesman
" his passion and tagged along Oscar winner
Hilary Swank
. Besides starring, the actor co-wrote the script and directed the film. "I read this beautiful script that he co-wrote and I loved it in many ways for many reasons," Swank said of how she was charmed. "And I was really grateful to be able to collaborate with him in telling a story that I believe very strongly in." The pic is very much a feminist flick which follows a woman living in Nebraska in 1854. Together with an outlaw, Mary Bee is put in charge by her church to take back three traumatized women who have lost their minds. Her journey is plaqued with snowstorms and encounters with settlers and Indians. Her first feature film in three years, "The Homesman" is said to be Swank's next ride to the Oscars.
The Hunger Games: Mockingjay, Part 1
Release Date: November 21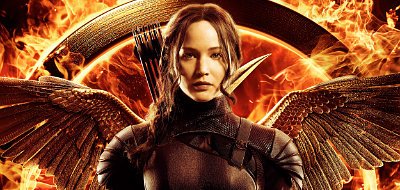 "
The Hunger Games
" kicked off the popularity of YA novel adaptation and its follow-ups inevitably became one of the most-anticipated films of the year. The third movie is split into two parts, picking right after Katniss destroyed the game and Peeta was kidnapped by the Capitol. She reluctantly becomes the symbol of rebellion against the Capitol, the Mockingjay. To back up a movie in such scale, Lionsgate has been all out in its marketing campaign. The studio hired
Lorde
to tackle the soundtrack, partnered up with Doritos for app and sweeptakes, collaborated with popular YouTube creators for viral videos and teamed up with Mazda for "exclusive content" as well as a design contest to benefit charity organizations. Any press is a good press, the death of cast member Philip Seymour Hoffman added value to the film as one of the actor's last projects.
Horrible Bosses 2
Release Date: November 26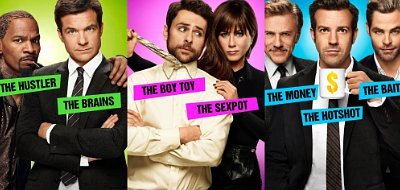 Back in 2011,
Jason Bateman
,
Jennifer Aniston
,
Colin Farrell
,
Kevin Spacey
,
Jason Sudeikis
and
Charlie Day
were put together as the ensemble of black comedy "
Horrible Bosses
". It opened strong to $28.1 million, narrowly exceeding New Line's prediction and securing the plan to have a sequel. The gang is back together for "
Horrible Bosses 2
" and the stake is higher this time. Nick Hendricks, Dale Arbus and Kurt Buckman invented a product called "shower buddy" but were duped by a father and son duo before securing the trade marks. To get revenge, the three of them kidnapped the son who later wanted a cut from the ransom money. Most of the original cast are back.
Christoph Waltz
and
Chris Pine
add a new dimension to the R-Rated movie as the father and son.
Penguins of Madagascar
Release Date: November 26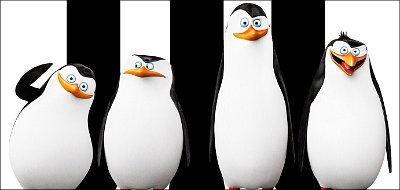 Four penguins stole the spotlight when DreamWorks Animation's "
Madagascar
" debuted in 2005. They went on appearing in the animation's three sequels, an animated short, several specials and a TV series while the four main characters in the original movie did not get as much exposure. Finally, Skipper, Kowalski, Rico and Private will get a feature of their own in "
Penguins of Madagascar
". Together they must join forces with the chic spy organization, the North Wind, led by Agent Classified to stop the villainous Dr. Octavius Brine from taking over the world.
Benedict Cumberbatch
,
John Malkovich
and
Ken Jeong
supported the movie by giving voice to the new characters. Being one of the few family-friendly entries this Thanksgiving, "Penguins of Madagascar" is expected to take the lead on the holiday weekend.
The Imitation Game
Release Date: November 28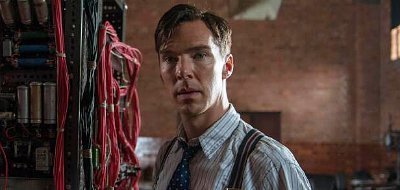 It's a crowded season for the Oscars and Benedict Cumberbatch could be found among them, thanks to his latest role as World War II codebreaker Alan Turing. "
The Imitation Game
" has been gaining momentum since the screenplay topped the annual Black List for best unproduced Hollywood scripts in 2011. It went on winning the coveted Grolsch People's Choice Award at the Toronto International Film Festival in September. It's an early if not a sure indication that the movie will be mentioned multiple times in Oscar nomination list. A month later, The Hamptons International Film Festival further cemented the film's reputation as Grade A by bestowing it the prestigious Audience Award for best narrative feature. The film spans the key periods of Turing's life including his teenage years, his triumph in breaking German's Enigma codes, and his decline post-war as the result of his admittance to maintaining a same-sex relationship.