Spike Jonze wins Best Original Screenplay for his sci-fi romance story, while Billy Ray picks up Best Adapted Screenplay for scripting Paul Greengrass' true-story piracy pic 'Captain Phillips'.
"
Her
" and "
Captain Phillips
" were triumphant at the 66th annual Writers Guild of America Awards presented during the weekend. The sci-fi romance and the true-story hijacking movie won the top prizes in the film category along with "
Stories We Tell
".
"Her" directed and written by Spike Jonze grabbed the Best Original Screenplay. Its excellent script beat out those of David O. Russell's "
American Hustle
" and
Woody Allen
's "
Blue Jasmine
". The other nominees were "
Dallas Buyers Club
" and "
Nebraska
".
"It's a high honor coming from writers," Jonze said in his acceptance speech. "In a way this is like an award for pain. A specfic pain that writers know. The highs and lows of sitting there by yourself. I thank you guys for that."
Paul Greengrass' "Captain Phillips" which was scripted by Billy Ray based on 2010's non-fiction book "A Captain's Duty: Somali Pirates, Navy SEALs, and Dangerous Days at Sea" won the Best Adapted Screenplay. It pushed aside "
The Wolf of Wall Street
", "
Before Midnight
", "
August: Osage County
" and "
Lone Survivor
".
"Stories We Tell", a compelling film which reveals the family secrets of Canadian actress
Sarah Polley
's family, took home the Best Documentary Screenplay. It won over "We Steal Secret: The Story of Wikileaks", "No Place on Earth", "Herblock: The Black & White", and "Dirty Wars".
The WGA awards also honor TV writers. They were feted during simultaneous ceremonies at New York's Edison Ballroom and Los Angeles' J.W. Marriott. At the L.A. event, host Brad Garrett made an attempt to crack a joke about the sexual abuse allegation against Woody Allen by his adopted daughter.
"Woody Allen will not be here tonight so you at the kids table - nothing to worry about," he said as quoted by Variety. "Hey we even put Oshkosh B'gosh in the gift bag to get him here!"
Arrival Pictures: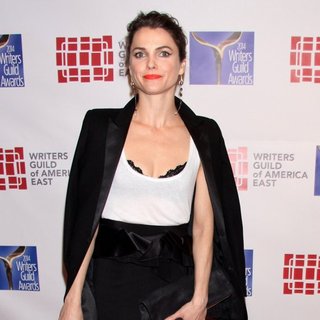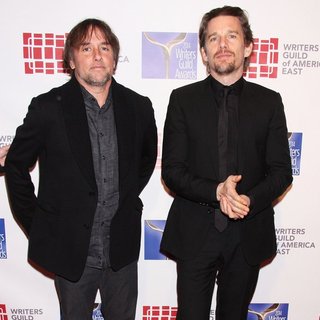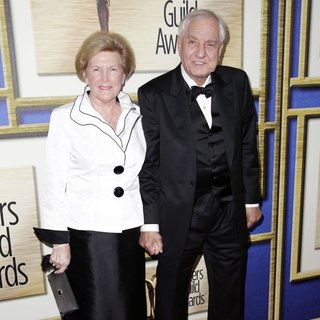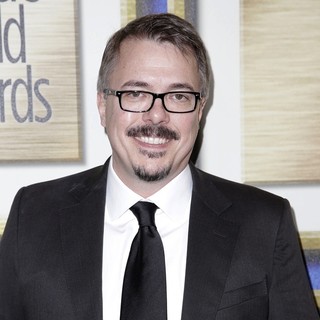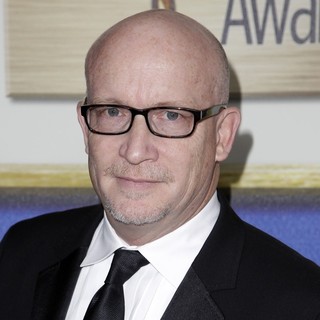 Press Room Pictures: