Complete your celebration by enjoying adventure thriller 'Catching Fire', family-friendly animation 'Frozen' or historical drama 'Mandela: Long Walk to Freedom' in theaters nearby.
The loved ones are gathering, the turkey is served and the prayers are said, but if there's still plenty of time to spend this Thanksgiving, movie theaters may well be the perfect place to look for more entertainment after catching up with friends and relatives. From family-friendly animation to R-rated thriller, all are available for you to choose to suit your preference and your companion.
To give a preview of selected movies playing in cinemas during this year's turkey festivity, AceShowbiz presents the 2013 Thanksgiving Movie Guide. The highly-anticipated "
The Hunger Games: Catching Fire
", animated comedy with heart-warming story "
Frozen (2013)
", an inspirational real-life drama in "
Mandela: Long Walk to Freedom
", and the gritty and violent thriller "
Oldboy
" are among suggested flicks to watch in this special occasion.
Delivery Man
Release Date: November 22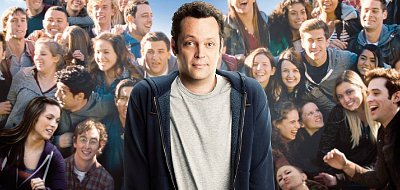 Renowned funnyman
Vince Vaughn
exposes his paternal side in "
Delivery Man
". Possibly having learned a thing or two from his last film "
The Internship
" which received mixed reviews from critics, he brings forward a heartfelt comedy. The dramatic yet funny film is about an affable underachiever, David Wozniak (Vaughn), who finds out he fathered 533 children through anonymous donations to a fertility clinic 20 years ago. Through a hilarious journey, he learns to become the man he's always hoped would be. Supporting the Ken Scott-directed film are the likes of
Chris Pratt
and
Cobie Smulders
, whose real-life experience as parents help them connect more to their characters.
The Hunger Games: Catching Fire
Release Date: November 22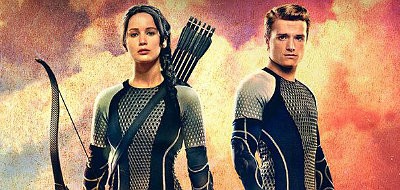 The fierce Katniss Everdeen is back. Following her and Peeta Mellark's victory at the 74th Hunger Games, they embark on a "Victor's Tour" of the districts. As if being away from their families are not hard enough, they find themselves chosen for another brutal game, The Quarter Quell, against previous Victors as part of President Snow's scheme to put down the simmering rebellion. To balance this political storyline, "
The Hunger Games: Catching Fire
" will explore more the love triangle between Katniss, Peeta and Gale Hawthorne. Promising a more enjoyable watching experience, director Francis Lawrence ditched shaky cam which was used in the first film. In the cast ensemble, awards-winning actor
Philip Seymour Hoffman
joins the returning stars including
Jennifer Lawrence
,
Josh Hutcherson
,
Liam Hemsworth
,
Stanley Tucci
and
Elizabeth Banks
among others.
Black Nativity
Release Date: November 27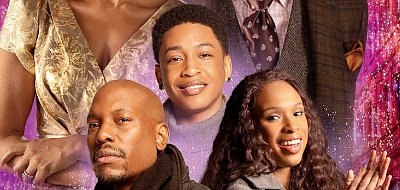 Christmas comes early in "
Black Nativity
". This family-friendly flick invites moviegoers to kick off the holiday season with a heart-warming storyline combined with musical performances from "
American Idol
" alum
Jennifer Hudson
and nine-time Grammy Award winner
Mary J. Blige
, just to mention a few. Hudson plays a single mother whose street-wise son travels to New York City to spend the holiday with his estranged relatives, portrayed by notable actors
Forest Whitaker
and
Angela Bassett
. As the boy embarks on an inspirational journey with his new friends, the big-screen adaptation of Langston Hughes' celebrated play takes us to discover the true meaning of faith, healing and family.
Homefront
Release Date: November 27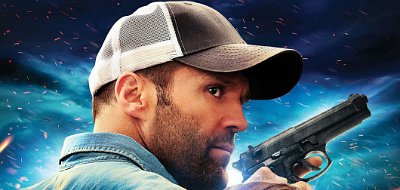 What if tough-guy
Jason Statham
shows his sensitive side? Well, imagine no more since he shows more emotion to play a father who is also a former DEA agent in "
Homefront
". Trying to live the idyllic life, Statham's Phil Broker and his daughter move to Louisiana where he bumps into local crime leader Gator, played by the multi-talented
James Franco
. Without the obvious gangster look, Franco keeps the psychological menace "to bring out the quirkiness and eerie side to this character." As their paths cross, an inevitable violent showdown between the ex-crime fighter and the drug kingpin takes place in the small town. Action movie vet
Sylvester Stallone
takes behind-the-scenes roles as screenwriter and producer, as director Gary Fleder praised him for having "a tremendously gifted ear for dialogue and for character."
Frozen
Release Date: November 27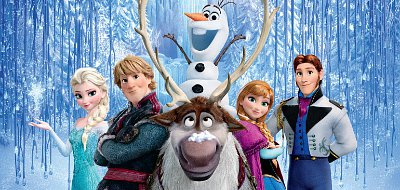 Disney introduces its new princess in "
Frozen (2013)
". Breaking the stereotypes of the female lead in children's movies, the film's heroine Anna is not "elegant" and "doesn't have great posture." In the adaptation of Hans Christian Andersen's famous tale "The Snow Queen", the fearless optimist Anna teams up with extreme mountain man Kristoff and his reindeer Sven to put an end to the spell cast by her sister that traps their kingdom in eternal winter. Supported by
Kristen Bell
, Idina Manzel and
Jonathan Groff
in the voice cast ensemble, the story that celebrates family relationships and friendship will be more touching with eight songs sung by the characters though the movie is not billed as a musical.
Oldboy
Release Date: November 27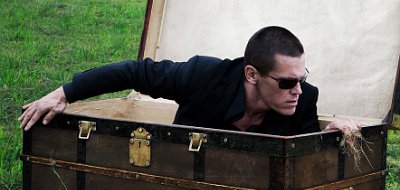 Spike Lee's "
Oldboy
" is definitely the right choice for those looking for a gritty violent movie. Oscar-nominated
Josh Brolin
goes violent in his portrayal of Joe Doucett, a man who seeks revenge after he was kidnapped and locked up into solitary confinement for 20 years for unknown reason, but later finds his life still caught in a complicated conspiracy. In the remake of Park Chan-wook's critically acclaimed South Korean pic, which received the Grand Prix at the Cannes Film Festival in 2004, Brolin's strong performance is balanced by such actors as award-winning
Samuel L. Jackson
, Oscar nominee
Sharlto Copley
and indie darling
Elizabeth Olsen
, who plays Brolin's estranged daughter.
Mandela: Long Walk to Freedom
Release Date: November 29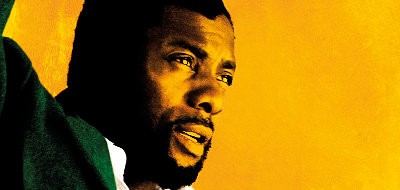 This Thanksgiving, "
Mandela: Long Walk to Freedom
" will remind us of at least one thing that we should be thankful for: freedom. Capturing the inspirational life of one of the most influential people in the world, the biopic features
Idris Elba
in his captivating performance as former South African President Nelson Mandela. The film chronicles his early life, education and his political movement that led to his 27-year prison sentencing until he achieved what he had been fighting for, tearing down a giant wall of racial segregation in his country. As an early recognition to the work of director Justin Chadwick, the film already received the Audience Favourite Feature award at the Aspen Filmfest in October, beating out heavy contenders like "
The Fifth Estate
", "
August: Osage County
" and "
Nebraska
".