Plaza talked about 'the old-fashioned way' of figuring out sex at the premiere and funny masturbation scene of the comedy on 'CONAN'.
"
The To Do List
" held its Los Angeles premiere at the Regency Bruin Theatre on Tuesday, July 23. Female lead
Aubrey Plaza
, who stars as a Type-A, overachiever determined to lose her virginity before hitting college, drew attention to herself as she made her way onto the red carpet, looking gorgeous in a Calvin Klein Collection dress.
Plaza was later joined by equally-beautiful
Rachel Bilson
, who wore a chic blue dress from Oscar de la Renta. Their co-stars were also on hand for the promotional effort, including
Scott Porter
, Sarah Steele,
Andy Samberg
,
Bill Hader
and
Donald Glover
.
Alexa Vega
was spotted hitting the carpet in a much more casual style.
"The To Do List" is set in 1993. Thus, to accomplish her "goal," Plaza's character, Brandy Klark, makes her own list of must-do sexual activities and only relies on her older sister (Bilson) and best friends (
Alia Shawkat
and Steele) for advice.
In an on-the-spot interview with USA Today, Plaza said of her pic, "I think that the movie is just a great, honest portrayal of teenagers that live in an era without Google and have to really learn about awkward sexual things through experience, through talking with each other, figuring it out the old-fashioned way."
"I think it's cool," Bilson added. "It shows that people talked about [sex]. People go to each other's houses to actually have a conversation. With all the sexting going on and stuff you can see - there was another time when people actually conversed."
A day before the premiere, Plaza paid a visit to "
CONAN
" and dished on one particular scene of the film where she had to pleasure herself in front of the crews.
"The To Do List", a comedy from CBS Films, will open in the U.S. this Friday, July 26.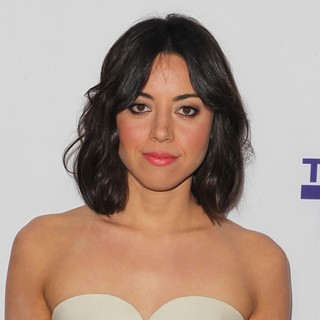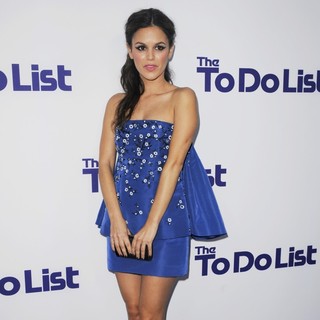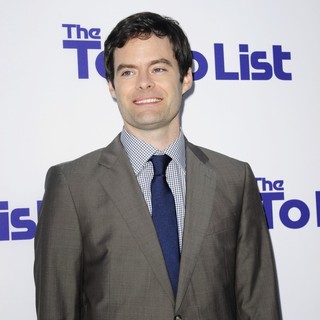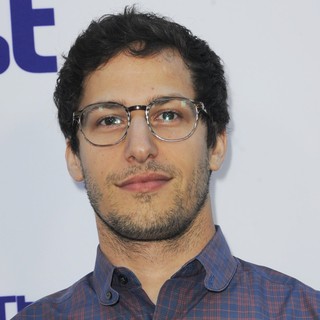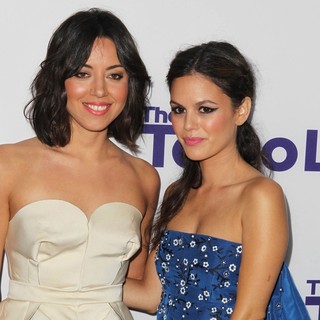 Aubrey Plaza Talking About Masturbation Scene on "CONAN":