The adorable minions of Gru returns in 'Despicable Me 2' this July, and a new epic war between the few and the many is depicted even grittier in '300: Rise of an Empire' this August.
AceShowbiz continues an overview of potential summer blockbusters in this second and last part of 2013 Summer Movie Guide. After unleashing big action and sci-fi projects like "
Star Trek Into Darkness
" and "
Man of Steel
" in the first half of the season, Hollywood is yet to be short of big and highly-anticipated movies this July and August.
The fun will go on for the whole family, with Gru and his lovable minions returning in "
Despicable Me 2
".
Johnny Depp
is in the saddle for a new adventure with "
The Lone Ranger
", while a thrilling action sequence can be found in "
Pacific Rim
". For older adults, there is "
300: Rise of an Empire
" which depicts an epic war in dark tone, similar to the style of its predecessor, Zack Snyder's "
300
".
JULY
[
Editor's List
]
Despicable Me 2
Release date: July 3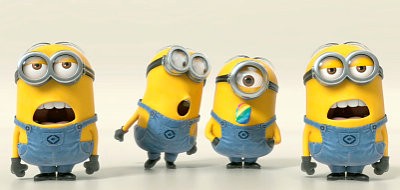 Hold on to your tummy! Loveable villain Gru is back to save the world while bringing laughter along the way. After delighting audiences around the globe in 2010 with "
Despicable Me
", Universal Pictures and Illumination Entertainment are attempting to repeat the success by releasing "
Despicable Me 2
" this summer. A movie fitting for the whole family, this sequel will see Gru being recruited by the Anti-Villain League and experiencing every father's worst nightmare.
Al Pacino
steps in to give voice to a brand new super villain,
Kristen Wiig
and
Steve Coogan
join the voice cast ensemble as members of the Anti-Villain League, and the minions are wackier than ever.
The Lone Ranger
Release date: July 3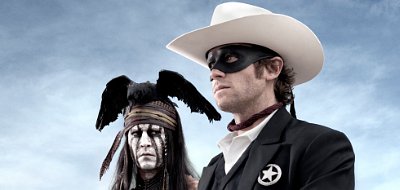 Yearning for a thrilling adventure that is infused with explosive action and good humor? Then, "
The Lone Ranger
" is the one to watch. Coming from the hands of "Pirates of the Caribbean" director Gore Verbinski, this new take on the classic tale of the masked avenger holds out hope that it will be visually stunning and full of epic surprises. What's more to it? It has
Johnny Depp
tackling the role of Native American spirit warrior Tonto. While it's basically an action movie, lead man
Armie Hammer
stressed, "It's about two guys and the stresses and pressure of having to work together and deal with each other and not liking each other but then realizing you need each other."
Pacific Rim
Release date: July 12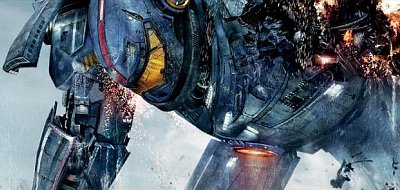 "Go Big, or go Extinct." That tagline might well represent what "
Pacific Rim
" is all about. Described as "a beautiful poem to giant monsters," this sci-fi film picks up the concept of massive robots battling Godzilla-like monsters to avoid imminent apocalypse. With Guillermo Del Toro returning to the director seat for the first time since 2008's "
Hellboy II: The Golden Army
", it is definitely going to be jam-packed with action scenes and is likely to offer epic visuals. The helmer himself couldn't be more excited about his experience making this movie, gushing in one interview that it was "the most amazing experience I've had making a movie, the most harmonious, free, amazing experience."
AUGUST
[
Editor's List
]
300: Rise of an Empire
Release date: *August 2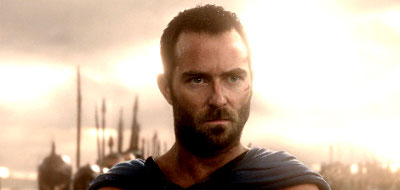 If "
300
" charmed you, then "
300: Rise of an Empire
" should not be missed. Though it's under the direction of a different helmer, Noam Murro said his film "is tied visually to the original," meaning that it will have the dark and gritty quality of the Zack Snyder-directed movie. It still features an epic war of the few against the many as the Greeks, led by the ambitious general and politician Themistokles, are pitted against the Persians, commanded by the skilled and ruthless female warrior Artemisia. What makes it different is that the war happens over time in many different locations, including on the ocean, giving the opportunities to feature different tactics and choreography of fighting in six distinct battles.
Elysium
Release date: August 9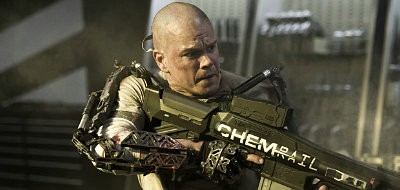 Following his critically-acclaimed "
District 9
", Neill Blomkamp presents another movie that takes on socio-economic issue wrapped in a thrilling sci-fi concept. Despite the similar premise, "
Elysium
" offers an original story set in the year 2154, when Earth is overpopulated, with the poor living in the ruined world and the rich enjoying high lifestyle on the titular space station. Having only days to live,
Matt Damon
's Max Da Costa, armed with robotic armor, tries to break into Elysium, a mission which could save not only himself, but also billions of Earthlings. With high-tech robots, a ruthless black-ops soldier (
Sharlto Copley
), and a nefarious overseer (
Jodie Foster
) coming on his way, Max's life is put at risk.
Planes
Release date: August 9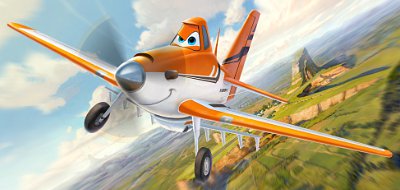 If Disney's confidence to bring it into theaters instead of releasing it straight-to-DVD is any indication, then "
Planes
" won't disappoint. A spin-off of the successful "
Cars
", "Planes" is about a plane with dreams of competing as a high-flying air racer but he first must overcome his fear of heights. The adventurous and action-packed story will take you to exotic places around the globe, presented in a vividly colorful 3D visual, making it an entertainment for the whole family. Plus, this animated film will stage a "Top Gun" reunion with
Val Kilmer
and
Anthony Edwards
voicing the F-18 fighter jets Bravo and Echo.
« Back to Part 1»
*UPDATE (May. 10, 2013):
On May 9, Warner Bros. announced that it pushed back the release date of "300: Rise of an Empire" from August 2 to March 7, 2014. The move "continues in the tradition of the first '300', and kicks off the spring moviegoing season in epic style," the studio's president of domestic distribution Dan Fellman said.