The girlfriend of Conor Kennedy has a handsome male companion by her side as she explores the City of Light for the filming of her new music video.
Taylor Swift
is cozying up to a man during a video shoot for her second single "Begin Again" in Paris. She took a bike ride on the streets of the City of Light with her on-screen love interest. She wore a V-neck top, red pants and yellow flats, while he donned a blue number.
The couple walked down the streets side by side, gazing at each other's eyes. In some pictures, they stood close leaning their foreheads on each other's. In addition to the romantic set, Taylor filmed a solo scene where she rode her bike alone. She dressed in a blue top and a flowery skirt.
"Begin Again" is to follow up Taylor's hit single "We Are Never Ever Getting Back Together". Both singles appear in her next studio installment "
Red
" which is due October 22 in the United States. Ahead of the album release, the title track was previewed on "Good Morning America".
She said, "I wrote this song about the fact that somethings are just hard to forget because the emotions involved with them were so intense, and to me intense emotion is red." She also announced she would visit the morning show to celebrate the album release later this month.
"Begin Again" Video Shoot: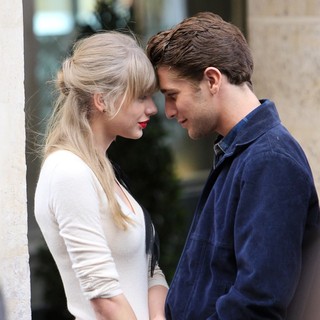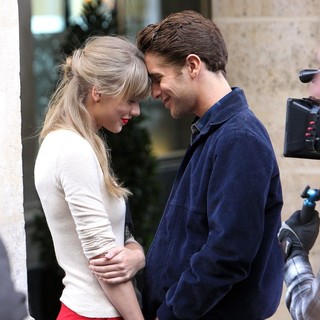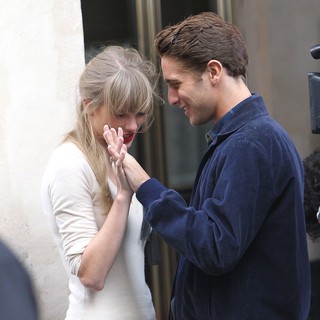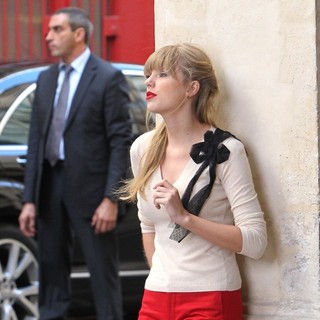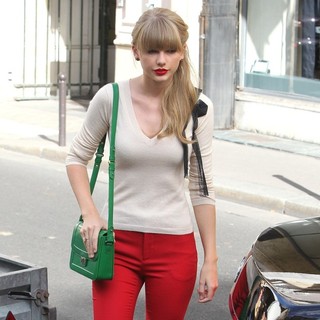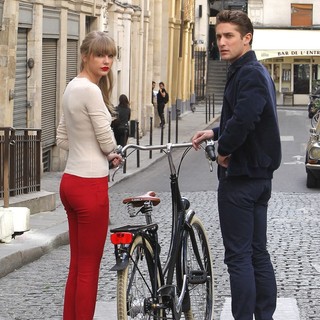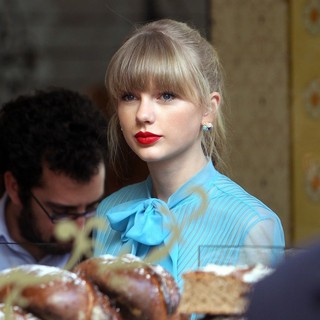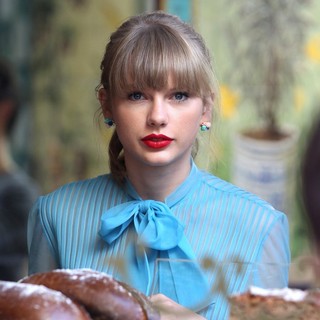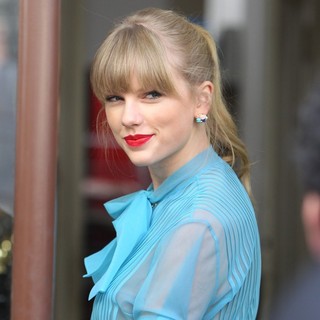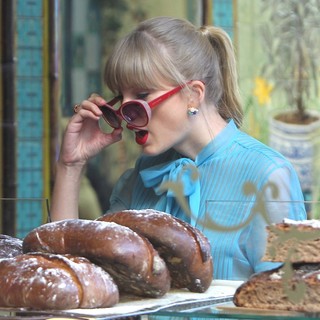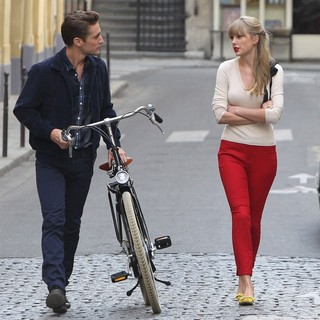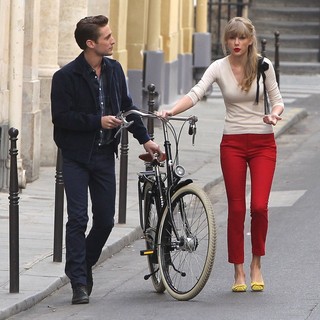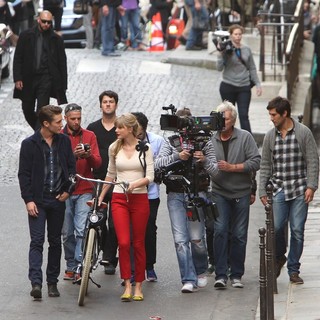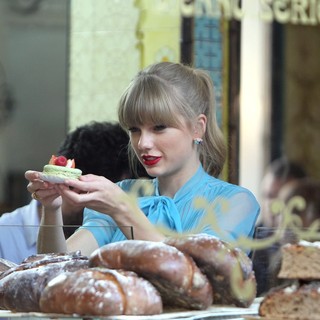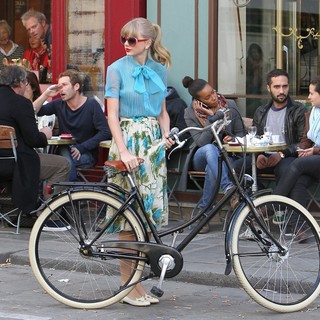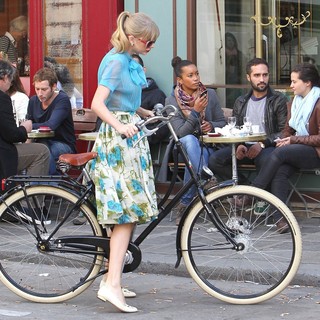 "Red" Snippet: