Celebrating an eventful year in music, AceShowbiz chooses rapper J. Cole, 'American Idol' winner Scotty McCreery, and country music sensation The Band Perry among best new music acts of 2011.
What would a year in music industry be if there weren't any new acts adding sprinkle to the competition? Sure, the battle among the already-established artists would be interesting enough for music fans and critics alike to sit and watch since it gets tougher every year, but the addition of the newbies would undoubtedly make the game even more dynamics than it has already had. In honor of those budding artists, AceShowbiz compile 10 out of the many based on their achievements in the past twelve months.
2011 has its fair share of new music acts. The likes of
J. Cole
,
Foster the People
,
Scotty McCreery
,
Jessie J
and
The band Perry
are picked because they have proved themselves in their own unique ways. Those rising stars stole attention and stood out among the rest either by busting the charts, making history with their record-breaking music, or going viral with their genre-bending sound. If they keep up the good work, they won't be just one hit wonder and will continue to shine in the years to come.
Scotty McCreery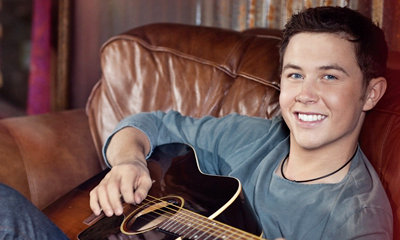 Scotty McCreery
is the new American sweetheart. He becomes a quick favorite due to his boyish look and deep voice combined with his passionate delivery which he showcased throughout the tenth season of the "
American Idol
". The North Carolina native overshadowed the others and won the most votes in a finale where a record-breaking 122.4 million votes were cast from household across the country. At the age of 17, he became the youngest male contestant to ever win the first place in the nine-year history of the FOX show.
The real competition, though, was out there, and Scotty didn't fail. He busted the chart with his debut single "I Love you This Big", soaring into the Top 25 after only three weeks of the release and having the highest chart debut for a new artist on Billboard Country Songs chart in the SoundScan era. He nicely sealed his record-breaking achievement by bowing at No. 1 on Billboard Hot 200 with his first album "
Clear as Day
", making him the first country act to top the chart at first try.
Hot Chelle Rae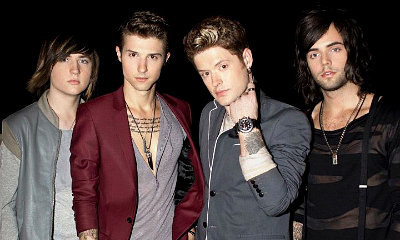 With
Jonas Brothers
taking their hiatus to focus on their individual projects, it's perfect time for
Hot Chelle Rae
to swoop in and fill the void left by the former Disney band. Comprising of four young boys from Nashville, Tennessee, Ryan Follese, Nash Overstreet, Ian Keaggy and Jamie Follese, the group found success with their easy-listening single "Tonight Tonight". Shamelessly carrying breezy vibes without trying to break new ground, the song hooked everyone in and became one of the summer anthems of 2011.
The four-piece band peaked at No. 7 on Billboard hot 100, ruled Adult Pop Songs, and rounded up the top 5 on Pop Songs. In term of sales number, the quartet exceeded 2 million downloads, and so received double-platinum certification from RIAA. Beside busting the charts and crashing summer parties, they have also opened for big artists like
Lil Jon
and
Taylor Swift
. Their star continued to shine when they were called up to the stage of 2011 American Music Awards as the winner for Sprint Pop/Rock New Artist of the Year.
Diggy Simmons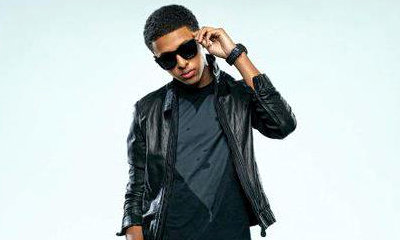 Reaching mainstream success in the competitive music industry at a young age is not unheard of, but it's something that only a few could accomplish. Born in a family with a musical talent, 16-year-old
Diggy Simmons
joins the likes of
Justin Bieber
,
Willow Smith
,
Cody Simpson
and
Greyson Chance
who could make a decent start and maintain a steady pace. While those fellow young stars lean into pop and R&B sound, the son of rapper
Run DMC
's Rev Run chose to explore the genre his father specialized.
Simmons actually has been around in the game since 2009 self-producing and self- releasing his own music. In 2010, he got a boost from
Kanye West
for delivering a killer freestyle over
Nas
' song "Made You Look". Dubbed as Artist to Watch by Billboard, the teen got busier in 2011 by releasing his first major-label single "Copy Paste". He marched his way to No. 24 and 21 on Billboard R&B and Rap Songs respectively. He was also nominated for YoungStar Award and Rookie of the Year at BET and BET Hip-Hop Awards respectively.
Foster the People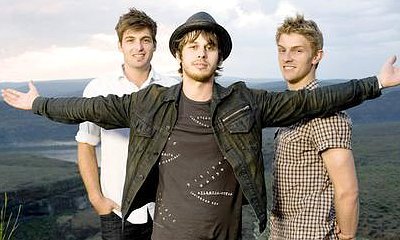 Music industry always has a soft spot for creative and innovative people like
Foster the People
who managed to create infectious beat without being cheesy and pushy. Founded by three struggling musicians, Mark Foster, Mark Pontius and Cubbie Fink, in 2009, the indie pop band took the music industry by storm when their single "Pumped Up Kicks" became a viral success. These former commercial jingle writers climbed up various single charts after the catchy, yet seductively-dark song got heavy airplay in the United States and across the pond.
Being released in fall this year, the song spent eight consecutive weeks at number three on Billboard Hot 100, making it the first Billboard Alternative Songs number-one single to crack the U.S. single chart's top 5 since
Kings of Leon
did so with their 2009 single "Use Somebody". The track also helped the West Coast trio earn their first Grammy nomination by scoring a nod for Best Pop/Duo Group Performance. The debut album "
Torches
", where the single appears, is additionally up for Best Alternative Music Album.
Mindless Behavior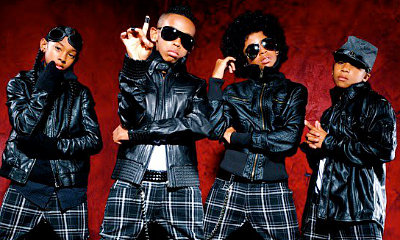 U.S. music industry once seriously lacked of young boyband, but that's not the case anymore after
Mindless Behavior
launched their career. These four teen boys from Los Angeles, California possess the quality of a triple threat with polished vocal skills, incredible dance moves, and unique fashion sense. Under the guidance of Walter Millsap (
Beyonce Knowles
) and Vincent Herbert (
Lady GaGa
), they stayed true to their roots and created addictive songs with age appropriate.
Prodigy
, Roc Royal, Ray Ray and Princeton charmed their way up the charts with their easy-breezy light-pop single "#1 Girl". These passionate boys brought up a theme which their tween fans could easily relate to, i.e. love, but they kept it PG rated. The result was quite impressive. They racked up 14 million views on YouTube and got a Viewer's Choice nomination at 2011 BET Awards. They additionally scored opening spots at
Backstreet Boys
,
Justin Bieber
and
Janet Jackson
's tours.
Tyler, the Creator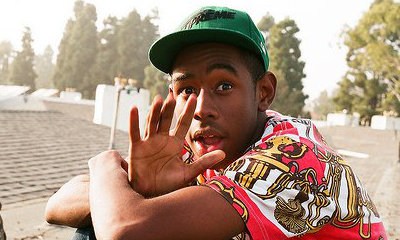 Rebellious, that's
Tyler, the Creator
in Hip-Hop community. Since launching his career as a ringleader of Hip-Hop collective Odd Future Wolf Gang Kill Them around four years ago, he was never one to follow the rules. The rapper charged into the game with his mercilessly raw and aggressive sound, and steadily worked his way up in the following years leading to 2011. He, along with his OFWGKT crew, received a lot of more attention through his single "Yonkers".
The self-produced and self-written song sparked controversy for taking a jab at mainstream rapper
B.o.B
, his "Airplanes" partner
Hayley Williams
, and "Nothin' on You" collaborator
Bruno Mars
. Peaking at No. 9 on Billboard Hotseeker songs, it earned Tyler a viral hit and Best New Artist title at 2011 MTV Video Music Awards. On top of that, his album "
Goblin
", where the song is included, peaked at No. 5 on Hot 200 and ruled both R&B/Hip-Hop and Independent Albums.
The Band Perry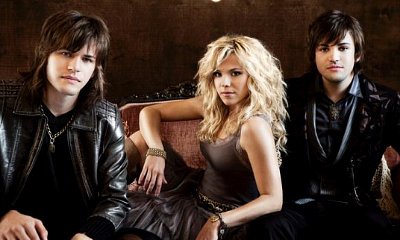 For those who are tired of the same ol' country sound,
The Band Perry
would be like a breath of fresh air. Consisting of three siblings Neil, Reid and Kimberly, the band got their big break through a single called "If I Die Young". While many artists put repetitive and sometime-pointless babbles in their songs and focus more on making fat, heavy banger sound, this trio refused to follow the trend. Instead of eying the party crowd, they were setting their eyes on making people's hearts welling up with their poetic heart-wrenching lyrics.
Releasing the song in summer 2011, the high season when upbeat music dominated the streets and clubs, they defied the odds by ruling Billboard Adult Contemporary and additionally peaking at No. 4 on Adult Pop Songs. Throughout the rest of the year, they continued to become the talk of the town by scoring a number of coveted nominations, double win at CMT Music Awards, and triple victory at Country Music Association (CMA) Awards. On top of that, they are one of the contenders for Best New Artist at the upcoming 54th annual Grammy Awards.
Mac Miller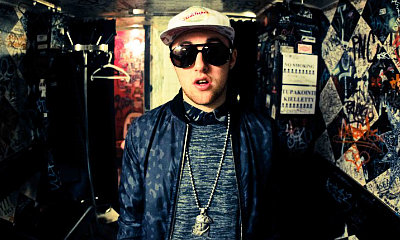 Since
Asher Roth
caused a buzz two years ago, people have eagerly been awaiting for college frat-styled rapper(s) to follow his lead. The wait was finally over when
Mac Miller
generated buzz in Hip-Hop community with his fresh sound via street albums and freestyles. The rapper got more attention than he already had after releasing a song called "Donald Trump". The song raked in more than 20 million views on YouTube, and got approval from Donald Trump himself.
The 19-year-old rapper, who fresh off high school when signing a deal with indie label Rostrum Records, continued his rise to stardom after dropping his debut album "
Blue Slide Park
". He peaked at No. 1 on Billboard Hot 200, becoming an artist with the first independently-distributed debut album to hit the top spot since Tha Dogg Pound did so with their 1995's "Dogg Food". He reigned four other Billboard charts including Top R&B/Hip-Hop Albums.
Jessie J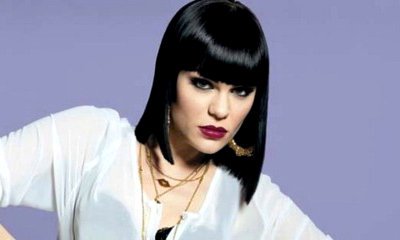 For a songwriter who has spent years of penning hit singles for other artist, parlaying his/her success behind the scenes into a strongly-based career as a performing artist is a big challenge. Among the many who picked up the gauntlet,
Jessie J
is one of the few who got through it with triumphant. Having a wicked musical talent and "a mix of
Rihanna
with
Gwen Stefani
plus the charisma of
Pink
," the Brit who is famous for her perfectly-styled bob hair easily won over music fans and critics.
With her signature hybrid pop sound, Jessie made a strong start in her native country with her debut single "Do It Like a Due" by peaking at No. 2 on the single chart. The singer, who has penned hit singles for
Justin Timberlake
,
Miley Cyrus
,
Alicia Keys
and
Christina Aguilera
, got bigger and broke music scene Stateside with her second offering "Price Tag". She ruled the U.K. single chart and peaked at No. 9 on Billboard Hot Dance Club Play. On her trophy collection, she has four MOBO statuettes, one Q Award, and a Critics' Choice prize from BRIT Awards.
J. Cole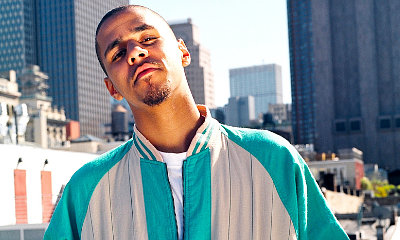 It's never easy to produce hip hop music with quality that could break into today's evolving music scene, but
J. Cole
was able to do that. Gifted with raw talent, the protege of
Jay-Z
breached the barrier and made the transition from underground mixtape rapper to mainstream artist at record time. The "Mr. Nice Watch" hitmaker has been on his grind since Day One, and it paid off when his debut album "
Cole World: The Sideline Story
" finally came out in September this year.
The album soared to No. 1 on Billboard Hot 200 with 218,000 copies sold, giving him the biggest bow for any act's debut chart effort since
Nicki Minaj
opened at No. 2 with "
Pink Friday
" (375,000) a year ago. Before
Scotty McCreery
's No. 1 debut, he also became the first solo act to top the list at first try since
B.o.B
did so with his 2010's "
B.o.B Presents The Adventures of Bobby Ray
". To cap his big year in 2011, he gets a Best New Artist nomination at the 54th annual Grammy Awards.