Before visiting 'Late Show with David Letterman', Regis reunites with his former co-host Kathie Lee Gifford on his 'Live' show and asks her if there was some sexual tension between them in the past.
Regis Philbin has returned
David Letterman
's favor by visiting his late-night show just a day after
David appeared as a guest
on "Live with Regis and Kelly". On Thursday afternoon, November 17, Regis taped his appearance on "
Late Show with David Letterman
", during which he had a small accident with a Vespa.
Regis fell off the red scooter when he just rode it for a few feet on the New York City streets. Donning a helmet, the 80-year-old presenter got a hand from a crew member to get back on his feet, but insisted that he is "fine." He then completed his stint with David taking him for a cruise in New York's Times Square.
Also on the same day, Regis had a reunion with
Kathie Lee Gifford
on his "Live" show. While his former co-host got teary as soon as she entered the studio, Regis tried to crack a joke by asking about whether there was a sexual tension between them when they were working together. Responding to the question, Kathie Lee simply replied, "No."
Kathie Lee addressed her "Live" visit when she was hosting "
Today
" later that morning. Asked about her feeling to go back to her old studio, she told co-host
Hoda Kotb
that she grew emotional over the thought of Regis' last day.
Regis will film his final "Live" show on Friday, November 18. Kathie Lee has stated that she will return to the studio once again with her husband Frank Gifford for the farewell episode.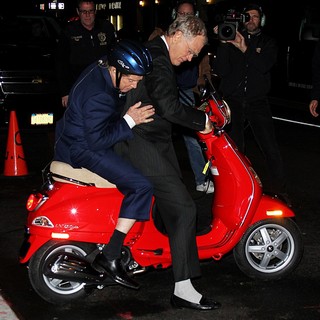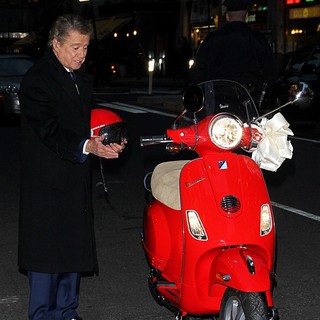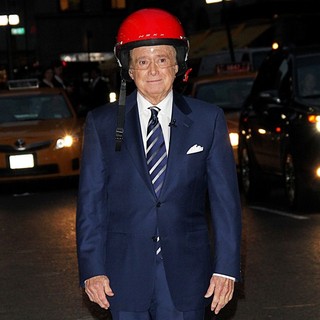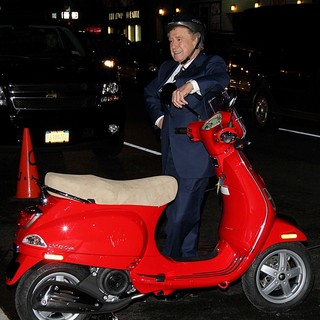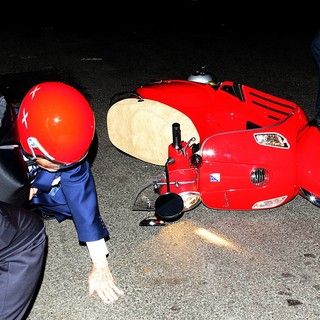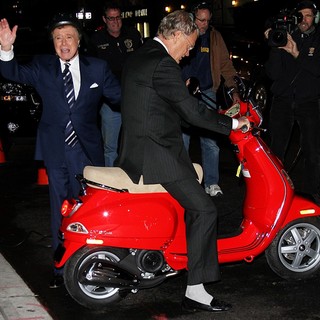 Regis Philbin on "Late Show with David Letterman":
"Live with Regis and Kelly" featuring Kathie Lee Gifford:
Kathie Lee Gifford talks her "Live" visit on "Today":