From 'The Twilight Saga's New Moon' to 'Me and Orson Welles', take a look at what the movies hitting theaters in the days leading to the Thanksgiving weekend have to offer.
Most people perceive Thanksgiving as the moment to gather at home with family and friends for a holiday feast. But, for Hollywood, it means the time of the year to release a handful of fine movies has arrived. Wide variety of feature films whether they are family materials or bloody actions and wide or limited releases are offered during the week leading to and of the festivity.
This year, the Tinseltown brings forth a collection of movies from vampire romance "
The Twilight Saga's New Moon
" to action-packed "
Ninja Assassin
" to animation "
Planet 51
". With a lot to choose from, AceShowbiz has compiled together a Thanksgiving movie guide that takes a look at the feature films released from November 20 until the end of the month.
WIDE RELEASES
"The Twilight Saga's New Moon"
Release Date: November 20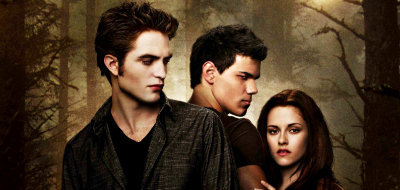 Either you're on team Jacob or on team Edward or none of those, "
The Twilight Saga's New Moon
" is the one sequel not to be missed. Whilst the first movie "
Twilight
" deals mostly with the romance between Bella and Edward, this follow-up presents more complications, actions and six-packs. More interesting characters like the Volturi are also introduced here and the joining of Hollywood veterans
Michael Sheen
and
Dakota Fanning
to the cast definitely adds to the anticipation as well. But, for those relishing a real vampire movie such as "Bram Stoker's Dracula" and "Interview with the Vampire", "New Moon" is not their material.
"Planet 51"
Release Date: November 20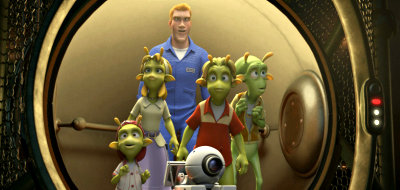 Don't expect a typical alien movie when you head to theaters to watch "
Planet 51
". Unlike most movies that deal with extraterrestrial beings, this animated feature film twists the story and presents human as a threat to the aliens as opposed to the other way round. Kids would dig this movie given that there is no scary alien around, the main character is an astronaut (a popular dream job among kids), and there will be a lot to be laughed at. The downside: it is no Pixar. Some adults may find it boring at times.
"The Blind Side"
Release Date: November 20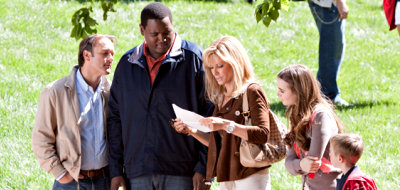 Looking for a movie about hope, inspiration and unconditional love with a touch of a true American sport? "
The Blind Side
" is the excellent pick. The drama movie from director John Lee Hancock depicts the remarkable true story of All-American football star Michael Oher and chronicles how the littlest attention can bring out the best in somebody. "Blind Side" is listed as sport movie, but it is made more in the vein of 2006's "
We Are Marshall
" than the original 1974's "The Longest Yard". It focuses more on the life of the characters than the game itself.
"Ninja Assassin"
Release Date: November 25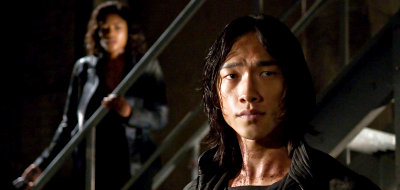 The Wachowskis hit the sour note in 2008 as their anime adaptation "
Speed Racer
" bombed at the box office. But, they are determined to make up for it by bringing forth a brand new martial art movie, "
Ninja Assassin
". This James McTeigue's movie has a promise of insane action sequences, blood spills and body counts. Although the acting may not be spot-on, action lovers would enjoy the impressive fight scenes. And, for the ladies, the ripped body of lead star
Rain
surely is an eye candy.
"Old Dogs"
Release Date: November 25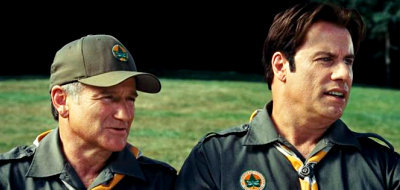 For years, Hollywood has been left fascinated with bachelors, kids and the mishaps that entail when the two are thrown in together. This Thanksgiving, Walt Disney Pictures will present just that kind of movie with "
Old Dogs
". For those looking for a light comedy, this one is suitable as it sometimes urges a chuckle or two with its slapstick humor and
Seth Green
's hilarious encounter with a gorilla. But, despite the mishmash of
Robin Williams
and
John Travolta
, this comedy movie won't get anywhere close to the roars "Three Men and a Baby" drew.
"The Road"
Release Date: November 25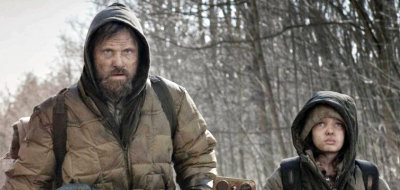 Prepare to find yourself in the state of awe when watching "
The Road
". Some may find director John Hillcoat's translation of the Cormac McCarthy's novel gut-wrenching and horrifying, others may see it as the haunting movie about enduring hope. All in all, it is the faithful and near-perfect adaptation of the Pulitzer Prize-winning book. With the addition of some knockout performances from the likes of
Viggo Mortensen
among others, it is ready to take one on an uplifting journey through a post-apocalyptic landscape.
LIMITED RELEASES
"Broken Embraces"
Release Date: November 20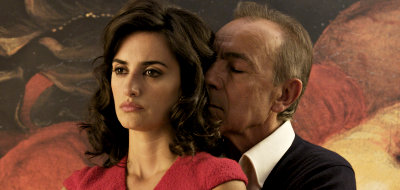 If you find ambition, jealousy and betrayal in a movie are intriguing, you wouldn't want to miss "
Broken Embraces
". A melodrama about a man who writes, lives and loves in darkness, this film offers the emotional entertainment from auteur Pedro Almodovar and his muse
Penelope Cruz
. The Telegraph describes it as "a riddle, wrapped in a mystery, inside a slightly overindulgent parade of gushing film references". Almodovar devotees would definitely dig this four-way tale of amour-fou, but those who enjoy Almodovar "
Volver
" and expect to be equally mesmerized may be left disappointed.
"Bad Lieutenant: Port of Call New Orleans"
Release Date: November 20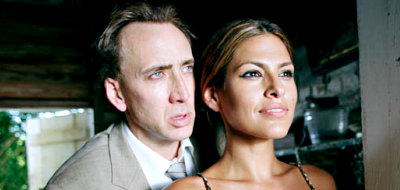 What "
Bad Lieutenant: Port of Call New Orleans
" has to offer? As Variety put it in words, this so-called reinvention of Abel Ferrara's 1992 "Bad Lieutenant" is "offbeat, silly, disarming and loopy all at the same time." Although Ferrara wasn't pleased with the remaking ideas, director Werner Herzog manages to deliver a completely different feel into the film with a touch of absurd humor to the story of renegade cop Terence McDonagh, like McDonagh's hallucinations of iguanas and a dead man's dancing soul that will surely crack laughters. Adding to that is leading actor
Nicolas Cage
and his wildly eccentric performance.
"Fireflies in the Garden"
Release Date: November 21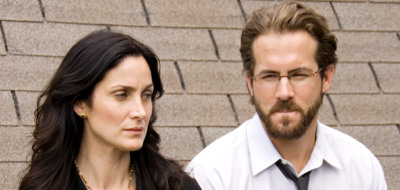 A hearty and sweet drama about a tragedy that leads to a promise of reconciliation for one dysfunctional family. That's what you'll find in "
Fireflies in the Garden
". This Dennis Lee-directed movie is watchable, occasionally moving and can be categorized as a tear-jerker with performance from a line of impressive high-profile actors, including
Julia Roberts
,
Willem Dafoe
and
Ryan Reynolds
. The downside, according to Matthew Turner of ViewLondon, is that "it lacks dramatic impact and fails to deliver the required emotional punch."
"Me and Orson Welles"
Release Date: November 29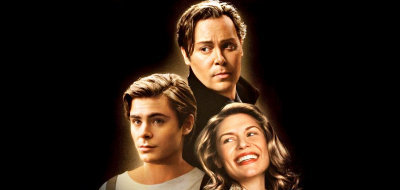 Impressed with the world of theaters? Then, "
Me and Orson Welles
" is a movie to watch. While the movie is said to be the least vibrant movie director Richard Linklater has ever made, a brilliant performance from newcomer
Christian McKay
does help to make it an interesting one. And, those who do not believe
Zac Efron
can get over his "High School Musical" typical casting should check out this movie. In "Orson Welles", the 22-year-old will be stripped off from the singing and dancing stuff and give one serious acting.