One photo saw the naked 50-year-old getting hot and heavy with dancer Sergei Polunin as she leaned her head back in ecstasy, allowing him to lick her bare chest.
Pamela Anderson
went au naturel in a recent photo shoot for
King Kong Magazine
. The "Baywatch" babe showcased age-defying beauty as she posed totally naked and flaunted her phenomenal figure for the magz.
The cover for the fourth issue of the magazine which is called The Transformation Issue featured fully naked Pamela lying on the floor while dancer Sergei Polunin, also naked, leaped over her. The 50-year-old blonde beauty covered her breast with a gold fan, which matched her killer high heels.
Another photo, still with the pink background, had Sergei holding up a pair of Pamela's beautiful legs. Meanwhile, the mother-of-two posed seductively under the dancer.
Pamela went even raunchier as she was seen getting hot and heavy with Sergei in a series of black-and-white snaps. Photographed by David La Chapelle, one of the photos showed Pamela stripping down to nothing but a fur coat and standing against a brick wall. She leaned her head back in ecstasy, allowing her handsome companion to lick her bare chest.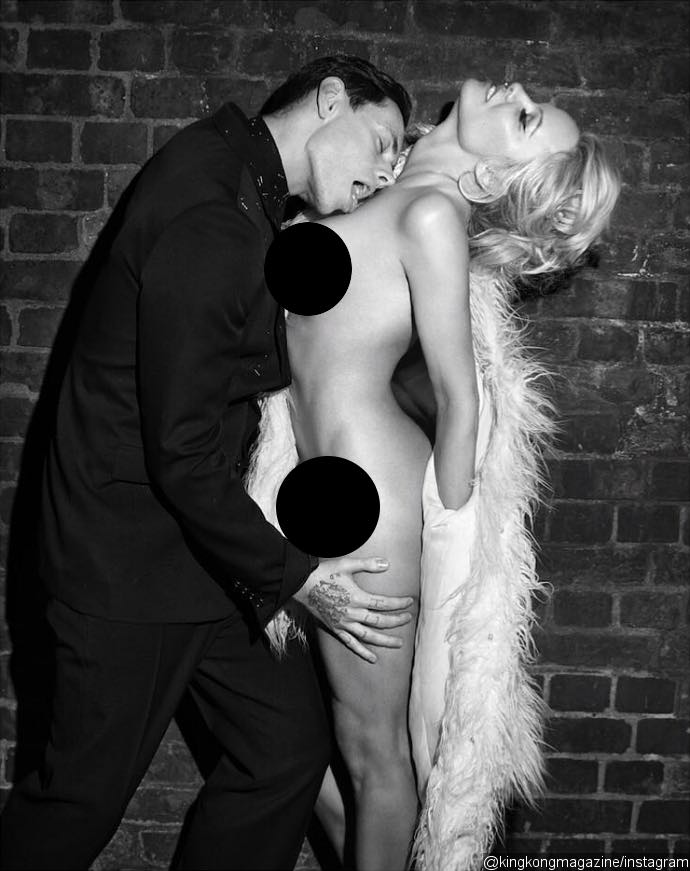 The duo later posed sexily while standing at the side of a road, somewhere in London. Sergei, who looked dapper in a suit, wrapped his hands around the former Playboy model, who was still naked. They strategically placed the fur coat so that it appeared as if it was Pamela's wings.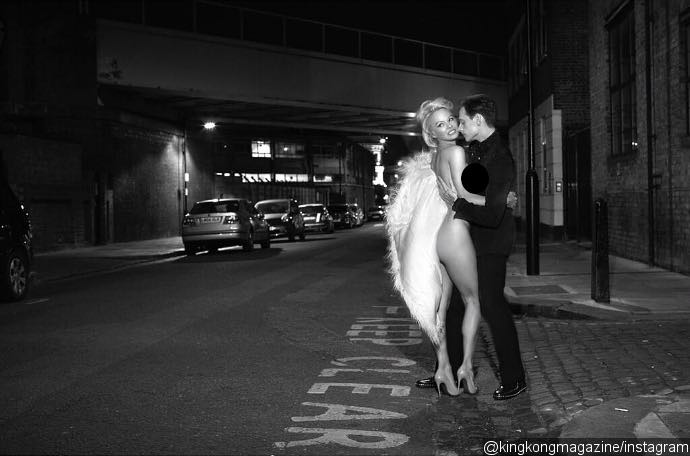 Pamela later flaunted her bare boobs to the camera in another photo. Standing naked in a room full of dancers, the model had a glass of drink in one of her hands, while the other one ruffled her own wavy hair seductively.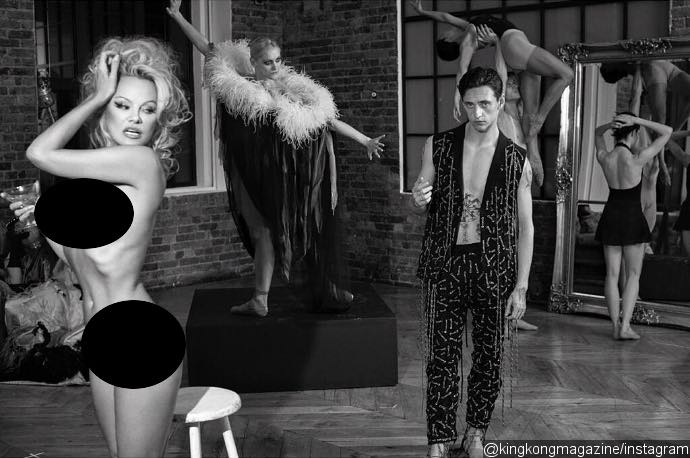 In the interview with the magazine, Pamela opened up about the key secret of her persona which always succeeded to make pictures she modeled erotic. "I love sexe. I value it and appreciate it in others," she said. "I'm a romantique and all my thoughts are geared that way-it's natural. I love being in love. Passion, art, dance. It takes you away, but it's also very grounding and authentic to be in touch with your animal instincts."
Pamela also shared about how she raises her sons, Dylan Jagger Lee and Brandon Thomas Lee. When asked if she raises her sons as feminists, she responded, "God no. They respect women, of course, but I don't like being told what a woman is--by a man or a woman."