In the Instagram pic, Duhamel goes fully naked while doing a meditation on what looks like top of a mountain.
Film hunk
Josh Duhamel
loves nude meditation and shares a pic of him doing the activity on his Instagram account. In the photo, the father of one could be seen doing nude meditation on what looked like top of a mountain.
Duhamel's nude back, including his naked butt, was fully exposed in the pic. "Taking a little break from acting to pursue my love of nude meditation," so read its caption.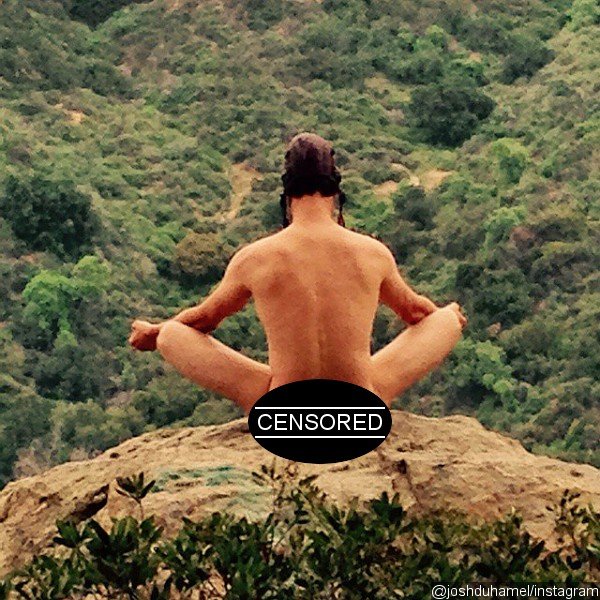 Shortly thereafter, Duhamel posted another photo of himself doing meditation fully clothed and being surrounded by rabbits. "Decided against meditating nude here because unlike these rabbits, I don't enjoy frozen nuts. #TBT," so he captioned the shot.
Last week Duhamel shared a
sweet birthday message
on Twitter for his singer wife
Stacy Ferguson
to mark her 40th birthday. "Happy birthday to my girl. 40 never looked so good!!" so he captioned a tweet pic of Fergie blowing out her birthday candles.