The U2 frontman shows evidence of his injured arm when heading out for a party with fellow stars on Christmas Eve.
Bono
is still recovering from his injuries following a nasty bicycle accident but it apparently doesn't dampen his spirit to enjoy the holiday season. The Irish rocker was spotted heading out for a Christmas celebration with friends on Wednesday, December 24, showing a cast on his left arm for the first time.
The
U2
frontman wore a camo cap, aviator sunglasses, a scarf, a black jacket and pants when arriving at The Cliff Townhouse restaurant in Dublin. He managed to grasp a phone with his left hand despite the heavy bandage.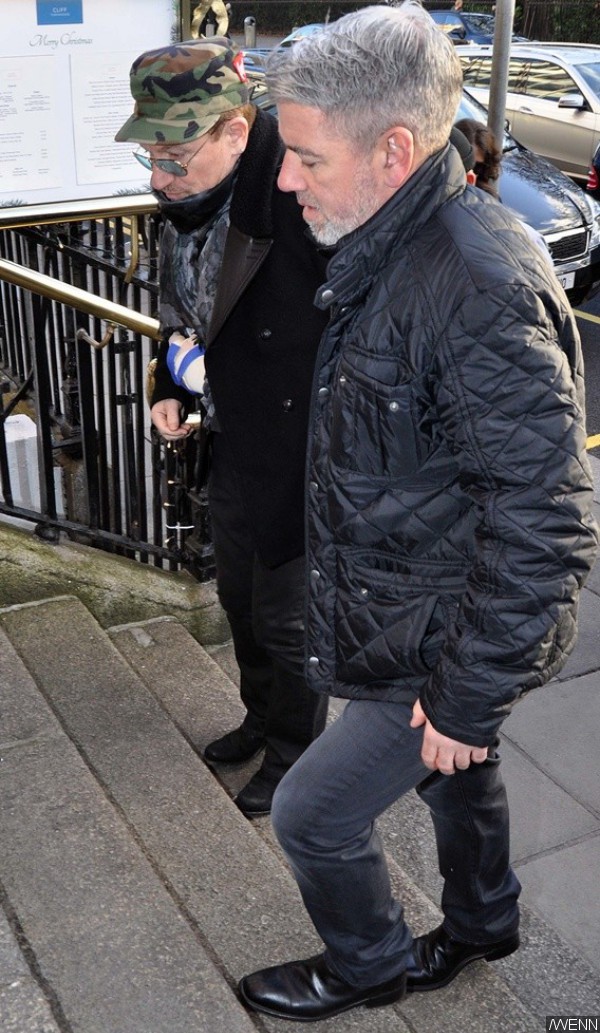 Bono was later joined by bandmate Larry Mullen Jr., fellow Irish musician Shane MacGowan and journalist/writer Victoria Mary Clarke at the venue.
The 54-year-old singer fractured his left eye socket, left shoulder blade (in three places), left little finger and left elbow in the "cycling spill in Central Park" last November. He underwent a five-hour surgery to repair the arm. His band was forced to postpone their residency on "
The Tonight Show Starring Jimmy Fallon
" following the accident.
In other news,
Alicia Keys
has just shared a picture of her baby bump getting a kiss from Bono. "Baby love from Uncle B Maybe the baby will be our Christmas gift... we'll let u know," she captioned the photo posted on Instagram on Wednesday.