The music videos appearing on the list are ranging from Eminem's 'We Made You', which features celebrity bashing, to Lady GaGa's 'Bad Romance' video which has bizarre storyline.
Music video is an important instrument to promote a song and help boost its sale. From time to time, artists are trying to make their videos as interesting as possible. The launching of music-specified networks such as MTV, VH1 and BET challenges musicians even more to make a good video like the legendary and phenomenal "Thriller" video by
Michael Jackson
.
With the end of 2009 coming closer, 10 music videos which were premiered from January to December have been selected by AceShowbiz as one of its year-end treatments. They are chosen based on their beyond-usual scenes. Drawing controversy for offensiveness and shocking fans for the steamy scenes are some of the things which make these videos outrageous.
Ciara's "Love Sex Magic"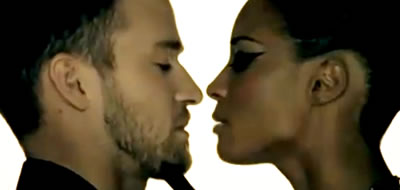 Not stopping only by giving a provocative title "Love Sex Magic",
Ciara
also films a steamy music video to accompany the
Justin Timberlake
-featuring track. The video is filled with raunchy and provocative scenes performed by the two R&B performers. There is one point where Justin seductively caresses Ciara in a manner of foreplay. The steamy scenes then ignited rumor of them dating but Ciara was quick to deny it.

Ciara's "Love Sex Magic" music video
Pete Doherty's "Last of the English Roses"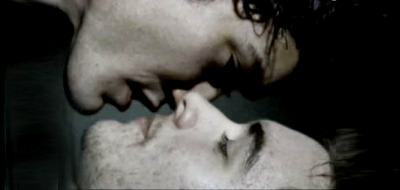 The video begins with ordinary scenes which show males playing soccer, saving its surprise for the last. Nearing the end, a capture of
Babyshambles
' member
Pete Doherty
sharing a passionate kiss on the lips with an unnamed man is featured uncensored. When it came out, the video made headlines on the media because such same-sex kissing scenes have always become a controversy since
Britney Spears
locked lips with
Madonna
at 2003 MTV Video Music Awards.

Pete Doherty's "Last of the English Roses" music video
The Lonely Island's "Like a Boss"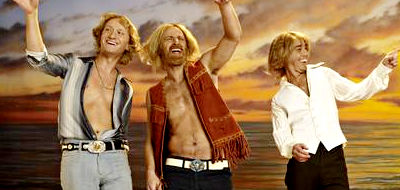 Coming out from the comedy troupe
The Lonely Island
whose members often make fun of public figures on "
Saturday Night Live
", the video for "Like a Boss" spoofs what bosses usually do in their offices. At first, it shows boss' ordinary works, such as approving memos, directing meetings and leading workshops. Halfway through, things get more bizarre as the boss is seen calling sex lines, vomiting on his secretary's desk after getting rejected, getting harassment lawsuit, committing a suicide and others.

The Lonely Island's "Like a Boss" music video
Eminem's "We Made You"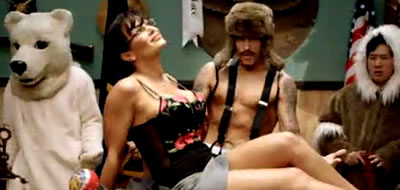 Directed by Joseph Kahn, this video is full of celebrity bashing. Without mercy,
Eminem
lashes out a number of public figures from troubled singer
Amy Winehouse
and TV personality
Kim Kardashian
to music icon
Elvis Presley
and Republican candidate for 2008 Vice President of the United States Sarah Palin. Soon after it arrived, the video received mixed response from public. While Kardashian was flattered becoming the subject of the Slim Shady's rap song, Fox's news correspondent Bill O'Reilly called it "crude" and "misogynist".

Eminem's "We Made You" music video
3OH!3's "Starstrukk"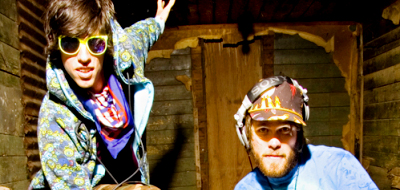 3OH!3
's "Starstrukk" music video is unusual as it features a bunch of people getting clustered together and forming a massive dogpile. Starting with the band's members Sean Foreman and Nathaniel Motte chased by a throng of girls, it continues with captures of all the bodies' parts including legs and boobs, entangled into one. The video is directed by
Sum 41
's drummer Steve Jocz.

3OH!3's "Starstrukk" music video
Mariah Carey's "Obsessed"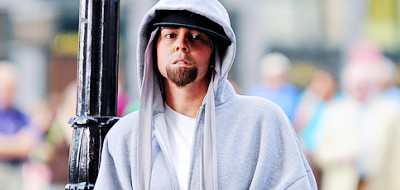 When it was filmed and
Mariah Carey
was snapped portraying a male stalker wearing a gray sweatshirt and white baggy pants, rumor emerged suggesting she was trying to fire back at
Eminem
after the rapper dissed her in song "Bagpipes From Baghdad". The speculation was also supported by the song's lyrics which contain lines "Why are you so obsessed with me / Boy I wanna know / Lying that you're sexing me / When everybody knows / It's clear that you're upset with me." Mariah and her husband
Nick Cannon
had repeatedly denied it, but many people didn't buy their denial.

Mariah Carey's "Obsessed" music video
Shakira's "She Wolf"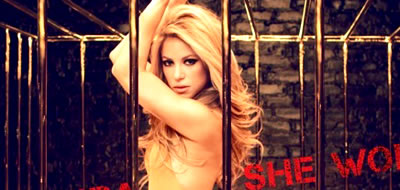 Four years after taking a hiatus from recording new music,
Shakira
comes back in 2009 with a music video which features unique dance techniques. Aimed to support her lead single "She Wolf", the video sees her in color-skinned body suit dancing inside a closet, jerking, folding herself in half, lifting legs over her head, popping her shoulders in and out of their sockets and hanging upside down inside a cage. However, not all the response to the video is favorable as some have slammed Shakira, reasoning that artist as talented as her should not use sex appeal to make a comeback.

Shakira's "She Wolf" music video
Toby Keith's "American Ride"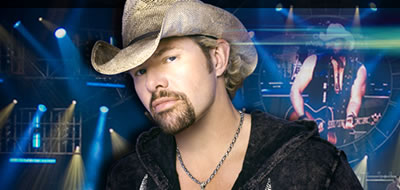 Coming out as an animated video, the video makes fun of all the wackiness in the United States and is almost as offensive as Eminem's "We Made You". Unlike Eminem who shoots down celebrities however, Toby chooses to take jabs at social and political phenomena recently happening in the United States. From hit TV series like "
Desperate Housewives
" to video-sharing website YouTube, he continues criticizing beauty pageant events, terrorism, Wall Street and the presidency.

Toby Keith's "American Ride" music video
Fall Out Boy's "Headfirst Slide into Cooperstown on a Bad Bet"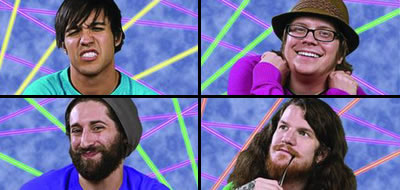 Despite featuring all
Fall Out Boy
's members, the viral video only highlights on
Pete Wentz
. It follows the bassist when he is found dead on shore by
Panic At the Disco
's Brandon Urie and Spencer Smith. In companion to the video outing, Pete wrote on his Twitter, "Sometimes you just have to give the Internet what it wants." Apparently, Pete meant to use the video not only to promote his band's single but also to take a jab at his haters.

Fall Out Boy's "Headfirst Slide into Cooperstown on a Bad Bet" music video
Lady GaGa's "Bad Romance"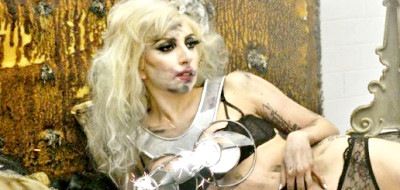 Well known as an artist who is not afraid of being different,
Lady GaGa
treats fans with a music video which has unusual storyline. The video follows her as she is kidnapped by a group of supermodels who sell her to the Russian Mafia. As if the bizarre plot is not enough, she brings in a pair of razor-blade sunglasses to project women empowerment. "This is my shield, this is my weapon, this is my inner sense of fame, this is my monster," she said when explaining the message she wants to convey through the unusual accessories.

Lady GaGa's "Bad Romance" music video