About This Video
---

Behind the scene of Beauty and the Beast
Tags
:
Beauty and the Beast
Type
: Behind the Scene Video
Views
: 426
This Movie Info
---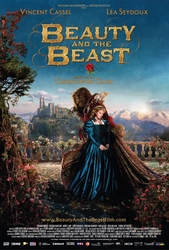 "Beauty and the Beast" is the adaptation of a story by Madame de Villeneuve. Published anonymously in 1740 as La Jeune Americaine et les contes marins, it paints a portrait of Belle, a joyful and touching young girl who falls in love with the Beast, a cursed creature in search of love and redemption.
It's the story of a family going through a crisis, having lost all of its possessions when the father was ruined. The encounter - at first terrifying, but then voluptuous - with this mythical Beast provides our characters with an opportunity to get back on their feet.