About This Video
---
Promo Video : Watercolor Postcards (Trailer)
Tags
:
Watercolor Postcards
Type
: Promo Video
Views
: 565
This Movie Info
---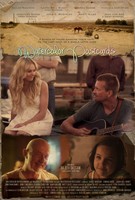 Cotton, a ten year-old girl clever for her age, reaches out to her sister Sunny in Hollywood, calling her home for what could be the last chance to see their mother. Butch, a man searching for his soul, left his life in the NFL for the solemn existence of an artist in Bent Arrow, Texas.
Both Butch and Sunny have deep concern for Cotton and their mutual love for her helps them discover that they are in a position to save the town while filling the void both of their troubled pasts.