About This Video
---
A clip/trailer of The End of Love
Tags
:
The End of Love
Type
: Movie Trailer
Views
: 750
This Movie Info
---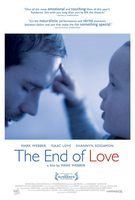 When the mother of his two-year-old son suddenly passes away, struggling actor Mark is forced to confront his shortcomings. With his fate and his son's now intertwined, he grapples with his ability to grow up - stuck between the life he once knew and the one waiting for him.
When he has a meaningful encounter with a young mother, Mark is no longer able to live in the comfort of denial.
Set against the backdrop of Los Angeles, this is an intimate and honest slice-of-life portrait of a father and son in transition.