About This Video
---
A clip/trailer of Wuthering Heights
Tags
:
Wuthering Heights
Type
: Movie Trailer
Views
: 891
This Movie Info
---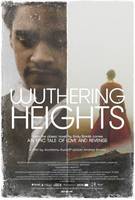 Wuthering Heights
Release Date :
October 05, 2012 Limited
Studio :
Oscilloscope Laboratories
Director :
Andrea Arnold
Starring :
James Howson, Solomon Glave,
Kaya Scodelario
, Nichola Burley
Andrea Arnold's Wuthering Heights is an excitingly fresh and distinct take on the classic novel by Emily Bronte.
An epic love story that spans childhood well into the young adult years, the film follows Heathcliff (in Arnold's version, a black boy), who is taken in by a Yorkshire farmer, Earnshaw. Living in Earnshaw's home on the windswept moors, Heathcliff develops a passionate relationship with the farmer's teenage daughter, Cathy, inspiring the envy and mistrust of his son, Hindley. When Earnshaw passes away, the now-grown characters (played by Kaya Scodelario, James Howson and Lee Shaw) must finally confront the intense feelings and rivalries that have built up throughout their years together.
Arnold's film is a beautiful and evocative visual masterpiece that brings out the powerful emotions at the heart of Bronte's classic novel, resulting in a viscerally affecting love story. It is a sweepingly old-fashioned tale of family, class, and romance told in a bracingly modern way by one of contemporary cinema's most gifted and unique filmmakers.