About This Video
---
Behind the scene of Selma
Tags
:
Selma
Type
: Behind the Scene Video
Views
: 14661
This Movie Info
---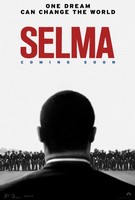 "Selma" is the story of Dr. Martin Luther King, Jr.'s historic struggle to secure voting rights for all people - a dangerous and terrifying campaign that culminated with the epic march from Selma to Montgomery, Alabama, and led to President Johnson signing the Voting Rights Act of 1965.
Comments
---

wentworth miller it's so good and fine
posted by

the loft

on Apr 20, 2014

Hope that this is just the beginning of many more Wentworth Miller roles. He is the best!
posted by

CRZ4WENT

on Mar 29, 2014

Can't wait. WM is incredible actor and his fans have been waiting to see him again!
posted by

WMFAN#1

on Mar 22, 2014

Wud see this movie for you Karl. Love the voice
posted by

ritu gupta

on Jan 31, 2014

Your remarkable Wentworth..I love you muah
posted by

luvuwm

on Jan 19, 2014

LOOKING THIS MOVIE BZ OF WENTWORTH MILER
posted by

SYED

on Dec 01, 2013

i love the trailer.... i love wentworth miller he is so yummy:)
posted by

ParisJ

on Feb 26, 2013

Im looking forward to seeing this only because of you Miller! You're an amazing actor!!
posted by

Maryja

on Feb 04, 2013
Wentworth Miller I love you
posted by

Klaudia

on Feb 04, 2013

This will be an excellent remake of the flemish movie with the same name.
posted by

Dirk

on Dec 23, 2012
Looking forward!!
posted by

Jameson

on Dec 02, 2012