About This Video
---

A clip/trailer of Hyena
Tags
:
Hyena
Type
: Movie Trailer
Views
: 1337
This Movie Info
---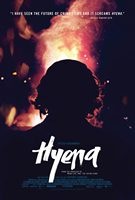 Hyena
Release Date :
May 01, 2015 Limited
Studio :
Tribeca Film
Director :
Gerard Johnson
Starring :
Peter Ferdinando,
Stephen Graham
, Neil Maskell, Elisa Lasowski
Michael (Peter Ferdinando) is a ruthless undercover coptargeting London's most violent drug traffickers. He and his team aren't above taking their cut from the criminals they're charged with investigating - but when he's threatened with exposure, he's forced to rapidly shift his loyalties and sell out his allies in order to stay alive. Gerard Johnson's ultraviolent thriller - part Nicolas Winding Refn, part Abel Ferrara,and featuring a propulsive score by British new wave legends The The - is abrutal, neon-colored portrait of a man far beyond salvation.
Comments
---

dwayne bonello i love this series and i like the clips and i will see it over and over again and i will give 5stars!
posted by

dswayne bonello

on Nov 05, 2012