About This Video
---
A clip/trailer of Valhalla Rising
Tags
:
Valhalla Rising
Type
: Movie Trailer
Views
: 561
This Movie Info
---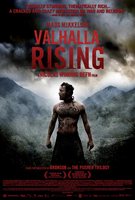 Valhalla Rising
Release Date :
July 16, 2010 Limited
Studio :
IFC Films
Director :
Shane Stanley
Starring :
Mads Mikkelsen
, Gary Lewis, Jamie Sives, Callum Mitchell
For years, the fearsome figure known only as One Eye (Mads Mikkelsen - "Phusher", "Flame & Citron", "Casino Royale") has defeated everyone he's encountered, but he's treated more like an animal than a warrior. The only person he has any relationship with is the young boy who brings him food and water daily. Constantly caged and shackled, One Eye has drawn the attention of a new force now sweeping the countryside and displacing the society's leaders: Christians.