About This Video
---

A clip/trailer of The Burma Conspiracy
Tags
:
The Burma Conspiracy
Type
: Movie Trailer
Views
: 2507
This Movie Info
---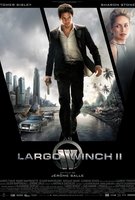 The Burma Conspiracy
Release Date :
February 16, 2011 France
Studio :
Wild Bunch Distribution
Director :
Jerome Salle
Starring :
Tomer Sisley,
Sharon Stone
, Ulrich Tukur, Anatole Taubman
Propelled to the top of Group W after the death of her adoptive father, Largo Winch decides to everyone's surprise, put up for sale to create an ambitious humanitarian foundation. But the day of signing, he finds himself accused of crimes against humanity by a mysterious witness. To prove his innocence, Largo will return in the footsteps of his past life in the heart of the Burmese jungle.