About This Video
---

A clip/trailer of Fighting with Anger
Tags
:
Fighting with Anger
Type
: Movie Trailer
Views
: 1554
This Movie Info
---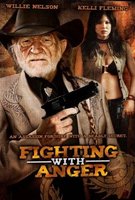 Fighting with Anger
Release Date :
August 19, 2008 DVD
Studio :
Peace Arch Entertainment Group
Director :
Sam Um
Starring :
Willie Nelson
, Kelli Fleming, Jonathan Boatwright, Trant Batey
A beautiful assassin with a dark past botches an important assignment, setting her on a collision course with a deadly nemesis who has been lurking in the shadows and awaiting the perfect moment to strike. Ray (Kelli Fleming) is a killer who has learned to harness her anger and use it to her advantage. She's a lethal killer, and she always gets the job done. When ageing hitman Will (Willie Nelson) hires Ray to carry out a series of high profile assignments, the pair find their stories intertwining through a clandestine antique trade involving the Korean government. Just then, Ray's latest job goes horribly awry and an innocent woman is killed. In the aftermath of that tragedy, Ray finds herself fighting old demons as she prepares to take on a new nemesis. Can Will prevent Ray from making the same mistakes that he once made, and what is Ray's real connection to Will's boss and the Korean government? Find out the answer to these questions and more as the bullets begin to fly in a fast-paced martial arts action thriller from director Sam Um.