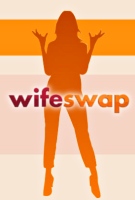 TV Info
---
Category
Reality TV

Genre
Reality


October 21, 2009 11:10:03
Lifetime, which acquired the right to re-run "
Wife Swap
" from ABC, has decided to pull out an episode featuring the Heenes. The family have particularly become a media sensation in the past few days for staging a balloon incident which has allegedly been declared by authorities as a hoax.
"Once we found out [it was a hoax], we decided to pull it off the air," a spokesperson for the cable said. The episode was scheduled to be re-aired on Thursday, October 29 at 2/1c long before the incident took place last week. While investigation is still ongoing, the spokesperson added, "At this time, we don't have any plans to air it in the near future." Instead, Lifetime may re-run an episode of the show which features another family.
...