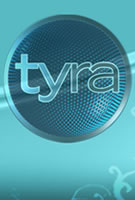 TV Info
---
Category
Talk Show
Genre
Talk-Show
Starring :
Tyra Banks

September 09, 2009 03:09:55
As the season opener of her show,
Tyra Banks
has debuted her God-given hair on national television. The episode airing on Tuesday, September 8 was aimed to encourage women embracing their natural look. She came out with shoulder-length hair which is pulled back and flattened with water.
"Let's talk about my hair right now. I know it's been a big mystery. And it was like an unsolved mystery and I felt like I needed to solve this mystery," the model said in the beginning of her show before turning around to give a better look of her hair. She then let the audience in the studio to touch it and called on her hairdresser to give her a make-over on stage.
...