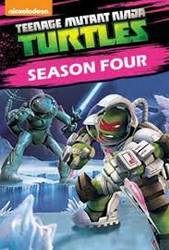 September 27, 2012 12:09:17
When the updated version of "
Teenage Mutant Ninja Turtles
" airs on Nickelodeon, fans won't hear the titular characters saying "cowabunga," the catchphrase popularized by Michelangelo, anytime soon. Speaking about why they decide not to include the word yet on the upcoming show, executive Ciro Neili explains, "We just wanted to wait on it. We didn't want to do everything at once."
Believing that "cowabunga", which was first introduced in the 1950s by "The Howdy Doody Show", will actually be coming, he reveals they initially didn't think of another word to replace it. "There was a lot of talk about what the new 'cowabunga' was, or whether it should even remain 'cowabunga'. We hadn't initially come up with anything yet because we didn't really necessarily need it [at the time]," he tells Entertainment Weekly.
...