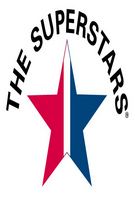 TV Info
---
Category
Reality TV
Genre
Reality
Starring :
Jennifer Capriati, Brandi Chastain, Robert Horry, Jeff Kent, Kristi Leskinen, Lisa Leslie, Bode Miller,
Terrell Owens
,
David Charvet
,
Maksim Chmerkovskiy
, Dan Cortese, Paige Hemmis,
Julio Iglesias
, Jr.,
Joanna Krupa
,
Ali Landry
,
Estella Warren

The series is based on ABC's classic "Wide World of Sports" series of the same name, which pitted athletes from all different sports against each other to determine the best athlete in the world. "The Superstars" pairs the celebrities with the athletes to compete in varying sporting events. Participants found out who their selected partners were only when they met for the first time at the Atlantis Resort in the Bahamas.