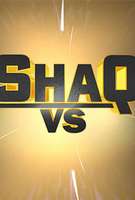 July 20, 2010 03:07:20
Executives behind basketball ace-turned-reality TV star
Shaquille O'Neal
's hit show "
Shaq vs
". have reached a settlement with a disgruntled author who alleged they stole his concept for the program. Writer Todd Gallagher filed suit against O'Neal's talent representatives at William Morris Endeavor Entertainment in October 2009, claiming they had agreed to turn his book, Andy Roddick Beat Me with a Frying Pan, into a TV series in 2008.
In court papers, he alleged he was forced out of the project before William Morris bosses decided to go ahead with the idea with O'Neal, another of their clients, instead. The show featured O'Neal competing against other top sporting athletes at their own game. Gallagher reached out to the company to discuss a settlement over the new TV deal but decided to take legal action and sued for $5 million when his demands for a meeting were not met.
...
July 15, 2010 10:07:10
In the second season of "
Shaq vs
",
Shaquille O'Neal
will take the focus off athletic challenges, that is by joining
Justin Bieber
in a dance showdown and competing with
Rachael Ray
in the kitchen. The reality series follows the basketball star trying new things which would challenge him personally.
A spokeswoman for the show said O'Neal will spend time with Bieber in Orlando and catch "Bieber Fever". They will hang out for a day and join a dance crew competition. "I'm out to prove that I can compete beyond athletics," he said in the press release.
...