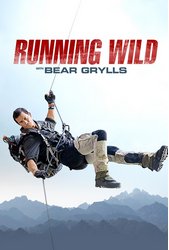 TV Info
---
Category
Reality TV
Genre
Reality
Starring :
Bear Grylls

July 04, 2014 10:07:21
A glimpse at some famous celebrities' experience in the wilderness has been shared in promos for "
Running Wild with Bear Grylls
". In one of the videos,
Zac Efron
is seen eating a bug, but later spitting. Judging from the preview, bug is not the only unusual thing that they're going to taste on the show.
Ben Stiller
is going to jump out of a helicopter and in another video he is seen rappeling down a cliff and jumping into the ocean. Meanwhile, NFL Hall of Famer Deion Sanders is jumping between two cliffs, or what Bear Grylls calls "a leap of faith."
...
June 20, 2014 02:06:56
What if Hollywood A-list stars are forced to leave their comfort place and live in the wilderness for two days? NBC will give a chance to some top-notch stars to experience such adventure on "
Running Wild with Bear Grylls
", which has just been greenlit by the network.
The new reality show will follow British survivalist
Bear Grylls
, who previously starred on the network's "Get Out Alive with Bear Grylls", as he takes celebrities into the most remote locations for 48-hour adventures. They will enjoy skydiving into the Catskill Mountains, rappelling down the cliffs of Utah and battling torrential wind and rain in Scotland.
...