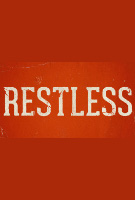 November 13, 2012 03:11:15
Sundance Channel is gearing up to release its original drama "
Restless
" and teases viewers with a new promo video. Based on William Boyd's bestselling novel of the same title, the story begins as Ruth finds out her mother Sally Gilmartin isn't just an ordinary woman as she thought.
Having been living a double life, Sally was a Russian emigre named Eva Delectorskaya who was recruited to be a British secret agent by the shadowy figure, Lucas Romer, during World War II. A love affair started between Sally and Lucas, but soon a dangerous mission and a deadly betrayal forced her into hiding.
...