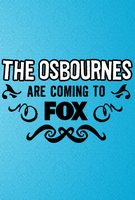 March 31, 2009 11:03:11
On March 31, variety show by the Osbournes family will premiere on FOX right after the performance night of "
American Idol
". As a promo for the new show called "
Osbournes: Reloaded
", FOX have clipped a scene called "The Hells" which is a parody to MTV reality show "
The Hills
".
In the scene
Lauren Conrad
has made a cameo as herself, talking to
Sharon Osbourne
who is dressed as Lo Bosworth, Lauren's roommate and childhood friend from "Laguna Beach". They are dining at Geisha house, waiting for
Audrina Patridge
, who is played by
Ozzy Osbourne
in drag.
...
February 10, 2009 12:02:05
FOX have released the first look at what to expect from The Osbournes' upcoming reality series, "
Osbournes: Reloaded
". In a nearly three-minute video preview, the new show starred by
Ozzy Osbourne
's outrageous family has been described as a new kind of comedy show like no one has ever seen before.
The preview promises that in "Osbournes: Reloaded", Ozzy, his wife
Sharon Osbourne
and kids,
Kelly Osbourne
and Jack Osbourne, will go undercover, play with the audience and have musical performance on the stage among other things. The family will also travel across the U.S. to meet the other Osbournes.
...