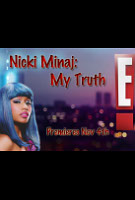 TV Info
---
Category
Reality TV
Genre
Reality-TV
Starring :
Nicki Minaj

November 02, 2012 09:11:35
Nicki Minaj
's E! reality series has been previewed in a trailer. The video gives sneak peek at behind the scenes of the "Starships" raptress' preparation for her concert, new album launch as well as being an "
American Idol
" judge.
Promising to give a look at "21 days of unfiltered access inside the life of pop's most enigmatic pop star," the show also includes commentary from the Harajuku Barbie herself. Titled "
Nicki Minaj: My Truth
", the three-part reality series will premiere Sunday, November 4 at 10:30/9:30c on E!.
...