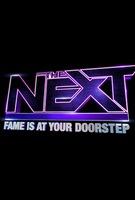 TV Info
---
Category
Reality TV
Genre
Reality, Music
Seasons
1
Production Co.
25/7 Prod., Flavor Unit Ent., Raquel Prod.
Distributor
CW
Official Site
click here

The Story
---
In each episode of THE NEXT, four music industry superstars - Gloria Estefan, John Rich, Nelly, and Joe Jonas - will drop in on the lives of four up-and-coming local musicians. The show will move from city to city: Orlando, Baltimore, New York, Chicago, Dallas and Los Angeles. In each town the contestants will be local musical heroes with a huge regional following of devoted fans, as well as a formidable social media presence on Twitter and Facebook. Some have weekly residencies at the hottest clubs; others have performed in the opening slot at stadium-sized concerts. These aspiring stars are not plucked from obscurity; they are proven artists on the brink of success. They just need a little help making the leap from opening act to headliner.
Over the course of 72 hours, each superstar will groom one contestant - while taking over their lives. It's one thing to work with a musical icon in the studio, it's another thing to have him or her tagging along to your day job, eating every meal with you, and hanging with you at your local karaoke dive bar.
When that 72-hour mentoring session is up, the four newly groomed artists will go head-to-head at a well-known local venue. The audience will be filled with friends and family, as well as hundreds of local music fans. Since they've already established themselves on the local music scene, each contestant will have their own throng of local groupies and cheerleaders. One winner will be chosen and that contestant will move on to represent their city in the semi-finals. Then it's on to the next city and four more contestants.
As an extra twist to the competition, even the contestants who don't win in their home cities will still have a chance to compete in the finals - viewers across the country will be able to vote for their favorite among the performers who didn't make the first cut, and the contestant with the most votes will go on to the finals.
After six episodes in six different cities, each of the local winners and the fan favorite will battle it out on stage over the course of the final episodes until only one contestant remains - the vocalist left standing at the end will be rewarded a recording contract with Atlantic Records.
The Stills
---