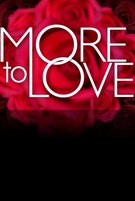 TV Info
---
Category
Reality TV
Genre
Reality
Starring :
Emme

June 26, 2009 04:06:31
After a nationwide audition, 20 plus size women have been selected to participate in the first season of FOX's "
More to Love
". These women will compete for the love of Luke Conley, a 26-year-old who works as a subcontractor and real estate investor.
Luke, who is weighing over 300 pounds, has the selection from a college student to a rocket scientist. 26-year-old Tali said she is looking for "someone who knows what he wants from life and knows where he is heading and doesn't give up - no matter how hard things get." 25-year-old Bonnie, meanwhile, wants a guy "who can create. Blend that with a handsome smile and a sarcastic wit."
...
June 20, 2009 02:06:11
Going out of the lane, FOX presents a spin to dating reality shows with "
More to Love
". While others typically bring in camera-faced individuals for such national broadcast, the new show is featuring plus-size women looking for some real love without extra weight issue.
A promo for the show premiering July 28 has been released, showing heavy women auditioning for the show. Four of them are introduced and questioned about motivations as well as other things. Grace from New Orleans, L.A. said that she is sick of men telling her to lose weight and yelled jokingly, "I want cheesecake!"
...