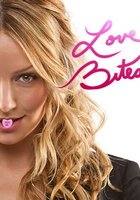 April 30, 2011 01:04:05
"
Love Bites
" is not totally dead after all. The romantic comedy series was proposed to debut in September 2010 but plan was scrapped when there were production changes and star
Becki Newton
fell pregnant with her first child. NBC is now ready to air it as a summer program.
The first episode will air Thursday, June 2 at 10 P.M. for a nine-week summer run. Even though the series may garner decent ratings, it is most likely not returning for a second season. Newton's co-star
Jordana Spiro
had to pull out because of contractual issues with her TBS comedy "
My Boys
", which is actually canceled now, and showrunner Cindy Chupack has stepped down.
...
July 02, 2010 01:07:30
NBC has to make a last minute decision to bump "
Love Bites
" to midseason and bring in "
The Apprentice
" as a replacement. For one thing,
Becki Newton
who is the main star of "Love Bites" is pregnant with her first child, and it could be a trouble for the production because Newton's character is supposed to be a virgin.
The non-celebrity edition of "The Apprentice" has been prepared to take over the Thursday 10/9c slot this Fall and run until mid-December. It is expected that "Bites" will begin premiering in January in its original Thursday timeslot. Or if any case there's an NBC freshman which gets canned during the Fall season, then "Bites" is expected to jump in.
...