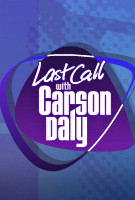 TV Info
---
Category
Talk Show

Genre
Talk-Show

Starring :
Carson Daly


April 11, 2013 12:04:47
NBC has no plans to replace Carson Daly in the foreseeable future, judging from its decision to renew "
Last Call with Carson Daly
". The very-late-night talk show, which airs at 1:35 A.M. ET/PT, has been given a new season order which will bring it back for a 13th season.
"We are thrilled to continue our relationship with Carson who has broken the mold, creating his own unique late-night show format with 'Last Call'," says Paul Telegdy, president of alternative and late-night programming. "The show has become a platform for emerging artists, and Carson's engaging interview style has made it the place for insightful conversations with an eclectic group of new stars as well as established icons and news makers."
...