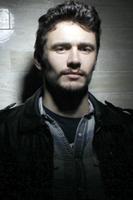 TV Info
---
Category
Reality TV
Genre
Documentary
Starring :
James Franco

August 22, 2013 08:08:42
James Franco
gets his own TV series. The actor/director/screenwriter has added a TV show to his already packed schedule as Ovation officially announces "
James Franco Presents
", which will be hosted and executive produced by the Academy Award nominee.
The show will give viewers an "unprecedented look at the fascinating projects and real life adventures of James Franco...from his gallery exhibits to his students' films, the innovative series will also provide an exclusive opportunity to hear Mr. Franco's point of view on his most-personal passion projects, most of which have not been seen by the public."
...