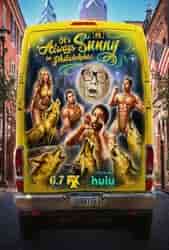 August 01, 2011 09:08:14
"
It's Always Sunny in Philadelphia
" season 7 promo has been unleashed with Mac's weight issue getting the highlight. The video sees Mat looking disbelief when learning how many pounds he has gained in a scene, and sobbing in front of a bowl of cereal in another.
A glimpse of Mac holding his chest is also featured before he ends up lying on a hospital bed, possibly because of his eating disorder. Still clutching on a plate of cookies, he is told by his friends that there is more a life than piles of food.
...