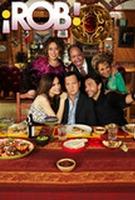 TV Info
---
Category
TV Series
Genre
Comedy, Drama
Starring :
Rob Schneider
, Cheech Marin, Claudia Bassols, Diana Maria Riva, Lupe Ontiveros

December 07, 2011 09:12:27
CBS has given the first taste of its new comedy "
iRob!
" by dropping a promo video. While it's lack of storyline, the video manages to give a sneak peek to a situation that has to be faced by
Rob Schneider
's character after he married into a tight-knit Mexican-American family.
Rob is a lifelong bachelor who just eloped with a Mexican-American woman and returns home to face her "overprotective, judgmental parents." Seemingly having a hard time adjusting to the family's habits, he leaves a dining table since his new family can't stop bickering loudly with one another during a meal.
...
November 15, 2011 11:11:27
CBS has announced start dates for some its midseason shows, including the premiere for
Rob Schneider
-starring sitcom "
iRob!
". The new comedy series will start airing on Thursday, January 12, 2012 at 8:30 P.M.
To give space for "iRob!", the Eye has cut five episodes from "
Rules of Engagement
". The remaining offerings from its 13-episode season will return in the same slot later in 2012. The drama comedy previously replaced freshman "
How to Be a Gentleman
" which tanked in October.
...