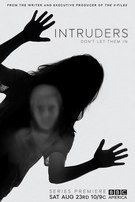 June 23, 2014 01:06:45
Now that "
Orphan Black
" has concluded its second season, BBC America is promoting its new original series "
Intruders
". The network has released the first trailer for the drama series that sees dead people coming back to life.
"The passed will return," so a tagline in the one-minute video reads. A man says, "That this book is in your hands proves death is not a punishment... We do die, but we can return." A young girl creepily tells someone over the phone, "What goes around, comes around."
...