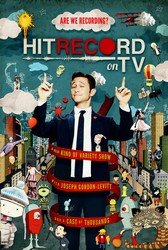 December 06, 2013 04:12:50
Joseph Gordon-Levitt
has shared the first look at a TV show that he has been working on for years, "
HitRECord on TV
". The variety show will feature animation, music, short films and live performances with hundreds of thousands of cast members, including artists, writers, photographers and musicians.
The project began in 2005 as an online production community, in which various contributors can send standout multimedia segments. It has been growing ever since with their works being screened at several film festivals.
...