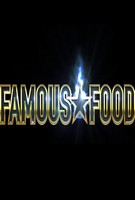 TV Info
---
Category
Reality TV

Genre
Reality

Starring :
Mike Malin, Lonnie Moore


April 21, 2011 09:04:37
Heidi Montag
, Jake Pavelka and
Danielle Staub
's joint project has been officially announced by VH1. The network has stated on Wednesday, April 20 that the new reality series is called "
Famous Food
" and is set to premiere this fall.
In the new show, the threesome is joined by "The Sopranos" actor Vincent Pastore, singer Ashley Dupre, as well as
Three 6 Mafia
rappers, DJ Paul and
Juicy J
, to show if they have the skill to launch a restaurant aptly named Famous Food. The former "
The Hills
" star, Heidi, is not new to the business as her parents had run an eatery in Crested Butte, Colo. for 21 before they shut it down last fall.
...