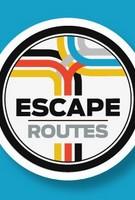 TV Info
---
Category
Reality TV

Genre
Reality

Starring :
Rossi Morreale


April 14, 2012 11:04:55
NBC has launched "
Escape Routes
", the first interactive reality game show presented in collaboration with Ford Motor Company. The show invites viewers to take part in the game by supporting one of the six competing teams and helping them solve various challenge and tasks in order to win prizes around every turn.
Those who want to participate in the interactive game must first sign up on
the show's official site
. They should next help the team decipher clues and puzzles in weekly and daily challenges, through live-streaming video of their selected drivers.
...