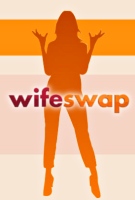 TV Info
---
Episode Premiere
January 09, 2009

Distributor
ABC

Genre
Reality

Show Period
2004 - 2010

Production Company
RDF USA, Embassy Row


Synopsis
---
A TRADITIONAL MOM WHO CLEANS THE HOUSE IN HIGH HEEL BOOTS AND STARTED HER BABY GIRL IN PAGEANTS WHEN SHE WAS 3 MONTH OLD SWAPS WITH A FEMINIST ROLLER DERBY CHICK WHO WORKS 100 HOURS A WEEK AS A DOCTOR.
The Dusseau family from Colorado is in it to win it. Traditional wife Crystal (28) and dad Tim (29) believe they are incapable of making ugly children. They are proud that Kaylee (13 months) has a perfectly symmetrical face and, true to the family's philosophy, she's already a winner with 12 pageant trophies and 2 crowns. Son Kyle (7) retired from the pageant world with 54 trophies at the ripe old age of 6 and now competes in wrestling, despite his wishes to just be a kid. Giving your all is the only option in the Dusseau home. Crystal even tries to be the ultimate housewife-she wears high-heeled boots to clean the house and husband Tim has only seen her without make-up once. Tim is proud of his hot wife and believes his job is to provide for his family, while his wife takes care of the home.
Meanwhile in Washington, the free-spirited Smith-Snider family focus on what's on the inside. Esther (32) doesn't bother with make-up or fixing her hair... She's too busy saving lives in the ER as a highly trained doctor working 100 hours a week. She spends little time with her family because, when she's not working, she lets off steam at the roller rink as the 'Esterminator,' knocking over other roller girls dressed in fishnets and punk gear. While Esther is away, Eric (34) stays at home and keeps the house. He "unschools" his daughters, Willow (9) and Rowan (6), giving them the freedom to choose what they want to learn and how they want to learn it. Esther and Eric would rather their girls enjoy life than worry about formal education and social skills. Eric spends so much time with his girls, he's lost touch with his friends, his career as a potter and his own social life.
In the first week, Crystal has to go to a roller derby after working all day at a doctor's office. She find's it hard to accept that Eric stays at home alone with the girls while Esther pursues her career, her hobby and her own social life. Meanwhile at the Dusseaus', Esther is appalled by the number of trophies and tiaras in the children's rooms and, after Kaylee loses a pageant for the first time in her successful career, Esther compares pageants to dog shows. She finds Tim's views on women unacceptable and says that wife Crystal is just another trophy to him.
In the second week of the swap when the wives change the rules and turn the tables, in the Dusseau home Esther takes away the trophies and tries to teach the family that life isn't always about winning. And Tim gets to find out how it feels to clean a house in high heel boots. In Washington, Crystal turns Willow and Rowan into pageant princesses to boost their self-esteem. And Eric becomes one of the boys on the football field, as he tries picking on people his own size. At the end of two weeks, can Esther convince Tim that girls can have brains as well as looks? And can Crystal show Eric that his wife is leaving him behind?