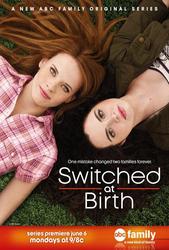 TV Info
---
Episode Premiere
July 11, 2011

Distributor
ABC Family

Genre
Drama

Show Period
2011 - now

Production Company
ABC Studios


Cast and Crew
---
Director
James L. Conway
Screenwriter
Henry Robles
Main Cast
Synopsis
---
Kathryn encourages Daphne to take a cooking class at Buckner Hall. Daphne has difficulty following along in the class which leads to several mishaps, such as setting the classroom on fire. Kathryn questions whether Daphne has ever considered a cochlear implant, and despite Daphne's protests, the school insists that Daphne has an interpreter with her at all times. Unexpectedly Wilke and Daphne become friends in their cooking class.
Meanwhile, Emmett helps Bay uncover clues about her missing dad that lead them to find his abandoned car in a junk yard. Emmett conveys to Bay that there may be more answers about her dad found in a guitar case that Regina once yelled at Emmett and Daphne for opening when they were little. Bay and Emmett search for the guitar case in Emmett's garage where Regina stored her stuff when they moved to the guest house. Little do they know, it's safely stored in the top of Regina's closet. They don't find the guitar case, but they do discover Bay's birth certificate - and the name of her father!
Toby panics about the poker debt he owes Wilke. He goes to ask John for help but in the end chickens out. In desperation, Toby decides to steal a chemistry test from Buckner to sell to students and pay off his debts. Meanwhile, John and Kathryn decide maybe it's time to take the settlement -- but their lawyer reveals the hospital has withdrawn the offer because they found something they can use against John and Kathryn's case.
Regina yells at Kathryn about the cochlear implant comment and tells her Daphne is doing all the work and the Kennishes aren't even trying to learn sign language. Later, Kathryn shows Regina that she's trying to learn sign language. Regina is thrilled.